If you are planning to start a new manufacturing, fabrication, or production business, the first thing you will need is a business plan. Use our business plan example created using upmetrics business plan software to start writing your business plan in no time.
Before you start writing your business plan for your new manufacturing business, spend as much time as you can reading through some examples of manufacturing, fabrication, or production business plans.
Reading some sample business plans will give you a good idea of what you're aiming for. Also, it will show you the different sections that different entrepreneurs include and the language they use to write about themselves and their business plans.
We have created this business plan example for you to get a good idea about how a perfect manufacturing business plan should look like and what details you will need to include in your stunning business plan.
Manufacturing Business Plan Example Outline
This is the standard business plan outline which will cover all important sections that you should include in your business plan.
Executive Summary

Business Profile Summary
Market Research Summary
Marketing Summary
Finance Summary

Business Description

Business Overview

Business Description
Unique Value Proposition
Company History

Management
Location
Legal Structure
Vision & Mission
Professional Advisors
Goals & Objectives

Products and Services

Products

Premium Sustainable Leather Designer Bag
Alternate Sustainable Material Bag
Heirloom Limited Edition Bag
Basic Purse

Market Research

Industry Profile & Outlook
Local Market
Key Competitors / SWOT Analysis
Target Market
Customer Survey Summary

Sales & Marketing

Pricing Strategy

Alternate Sustainable Material Bag
Premium Sustainable Leather Material Bag
Heirloom Limited Edition Bag
Basic Purse

Marketing Strategy

Digital Marketing
In-Person Marketing
Print Marketing

Operations

Location(s)
Legal Issues
Insurance Issues
Human Resources

Jennifer Martinez
Packaging/Shipping/Handling
Manufacturing Assistant
Marketing Designer

Process/Production

Production Flow and Delivery Method of Products and Services
Suppliers

Risk Assessment

Financials

Breakeven analysis
Projected Profit and Loss
Projected Cash Flow
Projected Balance Sheet
Say goodbye to boring templates
Build your business plan faster and easier with AI
Plans starting from $7/month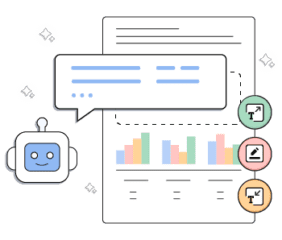 After getting started with upmetrics, you can copy this manufacturing business plan example into your business plan and modify the required information and download your manufacturing business plan pdf and doc file. It's the fastest and easiest way to start writing your business plan.
What to include in a manufacturing business plan?
Now before you go ahead and write your plan, we'll discuss a few main sections that'll help you write a well-rounded plan:
1. Executive Summary
The executive summary section of your business plan sums up everything that your business stands for. It consists of a summary of all the major sections of your business plan including the mission and vision statement, market research, marketing, and finances.
If you want to explain your business idea to someone in under 10 minutes, an executive summary would do the job. If you plan on getting funded, write a good and well-rounded executive summary as this is probably the only section your investor would read.
For example, if you are going to manufacture bags your executive summary would consist of a brief description of your target audience, your product, major points of market analysis and financial plan, your funding requirements and how would you provide a return on that funding.
2. Business description
This section consists of information about your company ranging from your product, and the size of your team to your legal structure. It describes the aims and objectives of your business and what you do to fulfill them.
This section sums up the structural and legal aspects of your business. It serves as a reference whenever you want to make changes to your company's structure.
Continuing the above example of a bag manufacturing unit, your business description would consist of the following things:
The part of bag production your unit participates in.
The number of employees and their position in your company.
The market needs your business fulfilled.
Your USP.
3. Product Description
This section consists of a detailed description of your product, the market it caters to, and your pricing strategy.
This section helps you define your product clearly and concisely. It also helps your customers understand your product and its purpose better.
For example, as a bag manufacturing unit, you will note down the size, the material, and the type of bags you manufacture.
4. Market Research
This section would consist of everything you can find out about your industry through research. It consists of an overview of your industry, market size, major competitors, and target market.
This section comes in handy for formulating your marketing strategy and for finding your USP. Moreover, it helps you optimize your product as per the tastes and preferences of your customers.
For example, like a bag manufacturing business, you'll research the bag industry, the local market, what market segments buy bags, out of them who will be your target audience, and finally what kind of bags your target audience prefers.
5. Sales and Marketing Strategy
This section would consist of the mediums you will use for reaching out to your target audience. It would also consist of methods of highlighting your USP for attracting a customer's attention toward your product.
This section is necessary for letting your target audience know about your existence. You can promote your product through various mediums like print, advertising, digital media, etc.
For example, like a bag manufacturing business, your target audience will be bag wholesalers and retailers, you'll have to find what kind of bags they prefer buying, what terms and conditions do they prefer, and what medium you can use for reaching out to them.
While selling your bags you must always try to find a middle ground between the deal the wholesaler or retailer wants and the one you are willing to offer.
6. Operations Plan
Your operations plan consists of your goals and aims for your business, as well as the ways for achieving them. It typically describes what an average day at your business would look like, and what target would your daily business activities help in fulfilling.
Your operations plan helps you stay organized as a business. It also helps you manage your business smoothly and efficiently.
Continuing the above example your operations plan would consist of the number of bags you'll manufacture per day, the sales and marketing you'll carry out on a daily, weekly, or bi-weekly basis, etc.
7. Financial Plan
The financial plan section consists of your funding requirements, projected balance sheet, cash flow, and profits.
A good financial plan helps your business in becoming a profitable one. Moreover, it keeps your business afloat during difficult times.
As a manufacturing business, you will include your cost of production, the number of units you'll have to sell to reach the break-even point, and how you will optimize the production cost and other miscellaneous costs to make your business a profitable one.
Download a sample manufacturing business plan
Need help writing your business plan from scratch? Here you go; download our free manufacturing business plan pdf to start.
It's a modern business plan template specifically designed for your manufacturing business. Use the example business plan as a guide for writing your own.
The Quickest Way to turn a Business Idea into a Business Plan
Fill-in-the-blanks and automatic financials make it easy.
Get Started Now!

Manufacturing business plan summary
In conclusion, a manufacturing business plan can help you decide everything ranging from your production to marketing and pricing strategy.
Moreover, it eliminates the hassles of doing business and helps you manage your business better. It also helps you recognize loopholes in your ideas and way of working.
Above all, a business plan prepares you equally for threats and opportunities. So if you want to start your manufacturing business, go ahead and start planning.