The world's love of coffee has grown significantly during the past few years.
Even the most devoted iced coffee drinker had to buy an instant blend during the Dalgona coffee mania, and as the world began to open up again, people started to visit coffee shops again.
Are you a coffee aficionado, and planning to start your coffee shop to share your love with other coffee lovers? But are you failing in getting investment and managing your business?
Do you want to know the coffee shop industry more precisely and its trends?
There are so many new coffee trends to explore, from adaptogen-rich nootropic coffee to protein-infused coffee that will help you achieve your fitness objectives.
Here is our list of the things that business experts believe are important to know before writing a coffee shop business plan through business plan software.
These are the top coffee shop industry trends to offer you the inside scoop on what to look out for this and upcoming year.
1) Cold Coffee Demand

Even though hot coffee is still the most popular format, cold coffee is quickly catching on, especially with younger Millennial and Gen Z customers.
Many have predicted that cold coffee will overtake hot coffee as the preferred format in the following ten years. Just as iced tea has replaced conventional hot tea as the preferred beverage for younger generations.
Like as iced tea, cold coffee can be customized with milk, other sugars, and distinctive flavors, which extends the daypart consumption window.
Cold coffee can also be adapted to be consumed at other times of the day, such as as a typical breakfast beverage, a lunchtime treat, or as part of a happy hour cocktail during supper.
It will assist to maintain regular traffic throughout the day. Follow a few of the coffee shop industry trends to attract more visitors to your coffee shop.
2) Global Influence
For the younger generations, having access to international flavors is a great experience. The same adventurous stance holds for the coffee shop industry as well.
While older generations still favor typical drip coffees, the expansion of global and regional coffee cultures indicates that consumers in the future will demand a wider selection of flavors, including those from unusual fruits, spices, and additives.
Although very specific nations are typically linked to premium coffee, crop quality is improving throughout a wide range of geographical areas.
It's even feasible to incorporate coffee shop industry trends in your coffee shop business plan in the menu section.
3) Concentrated Coffee Market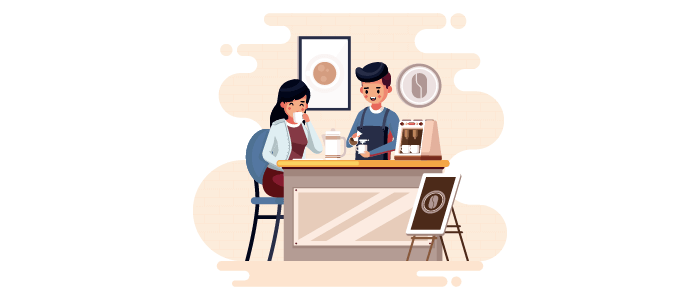 Along with the rise in popularity of cold coffee, convenience has recently come back into fashion.
Due to how simple it is to brew and drink coffee concentrates, this has resulted in their proliferation.
Millennials are the ones who have pushed for this change by demanding ready-to-drink (RTD) coffee products, so to be a successful coffee shop business have concentrated coffee.
Regionally, the US and Canada have seen the most popular, but as the demand for premium, single-origin coffee extracts rises, the European market is also anticipated to experience significant growth.
Due to this, proprietors of coffee shops should plan on the cold coffee beverage and coffee concentrate industries continuing to rise until 2022.
4) Specialty Blends
Due to its purity, single-origin coffee has historically been preferred by coffee connoisseurs.
Blends are more affordable and available to the typical coffee user. By 2022, these perceptions will have begun to change. Many blends are valued by coffee lovers with the original blend.
Spend some time investigating the latest specialized blends that are offered and determine whether you can include them on your café's menu.
Do all this while staying within the budget for the restaurant business. Also, use small business tools for all the projections.
5) Gen Z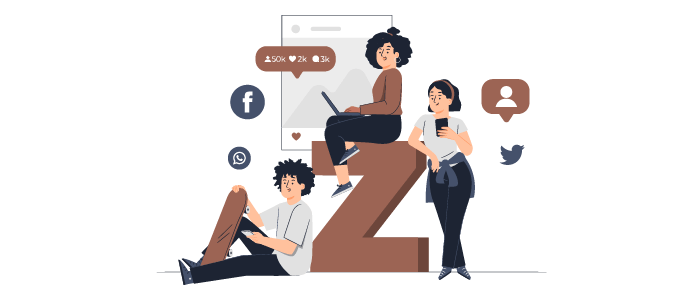 Gen Z customers use their cell phones frequently to interact with cafes and restaurants. Also, the epidemic has rose consumer reliance on digital technology.
Consider your partnership with any delivery aggregators and whether they are the best choice for your team and clients.
Online business plan tools will help you with all the budgeting and other planning calculations.
6) Flavored Coffee Beans
In 2022, flavored coffee beans will become more popular. People desire to protect their well-being by modifying their diet in light of the health catastrophe we've had over the previous years.
Coffee drinkers may become frustrated by changing their eating habits. How can people get the same cherished taste of a pumpkin spice latte without the sugar and synthetic coloring? Now come the flavored coffee beans.
To make coffee beans resemble nuts, spices, and fruits without sugar, roasteries add flavoring oils to the coffee beans.
In the past, businesses gave boring fundamentals like French vanilla and flavorings to cover for subpar beans.
Many now use premium beans to produce imaginative flavors like bourbon pecan, pistachio gelato, and bananas foster. Include all the flavors in your coffee shop business plan.
7) Travel And Coffee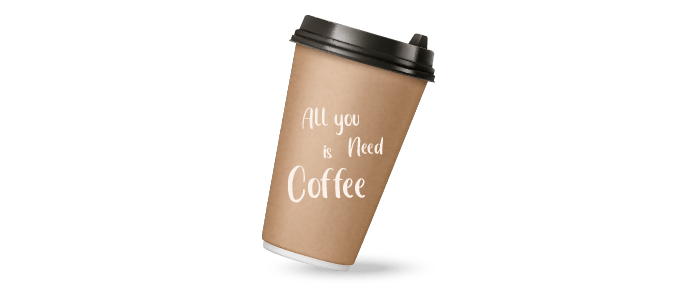 Younger people are drinking more coffee, but not simply because it contains caffeine. They are instead interested in the experience.
Millennials in particular believe that coffee is an experience that is enhanced by being consumed in a real setting.
The backpacking experience now also includes visiting different cafes and following coffee industry trends.
8) Snapchilled Coffee
Snapchilled coffee is created much more quickly than cold brews and alters the natural sweetness of the drink.
Additionally, using this technique results in less wasted coffee. The flavor is another advantage of snap chilled. The procedure or the ice that is normally added to iced coffee does not dilute it.
Even though this is a relatively new trend in the cold coffee industry, we anticipate seeing it catch on this year. Use all the small business tools to get to a final decision.
9) Koji Coffee
In the coffee world, koji fermented coffee has become popular.
This particular variety of coffee was introduced in 2019, and it goes through an additional step in the standard processing of coffee beans.
In this instance, the green beans are roasted with a type of antiquated Japanese mold spore. To give the mold time to ferment, the beans are also let sit for a few days.
Dark roasts become less robust and light roast beans become less acidic, according to fans of koji coffee. If you are planning to start a coffee shop, then do not miss out on Koji coffee.
10) Milk Alternatives
The usage of non-dairy milk in coffee is another trend that isn't new. Using plant-based milk is a natural progression of the long-running health movement.
Oat and soy milk are currently available in the majority of coffee shops and cafés. This trend does not appear to be slowing down.
Companies that produce plant-based flavored creamers that blend more smoothly with coffee are increasing the creativity of milk substitutes for coffee.
Additionally, potato milk is gaining popularity as a new dairy-free substitute. So, when you think about the question of how to start a coffee business, then think about every detail and then start.
Conclusion
Environmental and practical considerations are taken into account for the 2022 trends.
Others are new to the industry and hope to improve it, while some of them may still be directly related to the epidemic that is no longer present.
Which patterns will endure depends on time. It is safe to conclude that in the years to come, we will continue to witness trends like the popularity of fair labor regulations, environmentally friendly coffee shops, and premium coffee.
Also, if you are having any problem with a sample business plan, then take the help of one of the best online business plan tools – Upmetrics to write an impeccable business plan.
We sincerely hope you enjoyed reading our list of the top trends for this year.