Sba Business Plan Template Essentials: The Complete Guide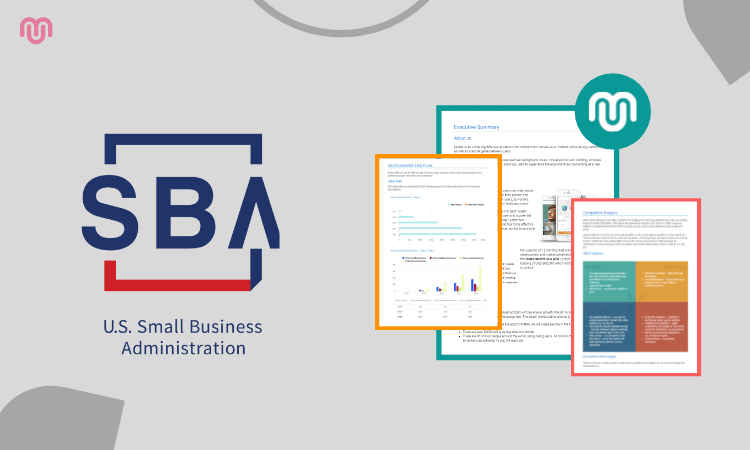 The very first thought of any entrepreneur before setting up a business is capital. And taking a loan to set up your business is a common way to do that. If done right, it can ensure a high ROI. It also provides you with the scope for expansion of your business without compromising on your operational funds.
If you are a small business owner, you are in luck.
The Small Business Administration (SBA) is a U.S. government agency that provides assistance and guidance to small businesses by providing tools like business planners, training programs, and small business loans.
It also provides a professional business plan template exclusively to guide businesses while applying for a small business loan. To do so, we recommend having a strong sense of what your business is and does, along with a solid plan.
If your business plan is not effective and goal-appropriate, you might have trouble navigating an SBA template. Hence, while drafting a business plan it is crucial to have a clear vision of the goal you want to achieve through the plan.
In this article, we'll see what an SBA business plan is and what it includes.
What Is an Sba Business Plan?
An SBA business plan is essentially the mapping of the objectives of your business with precise details of how you will execute them. It is a well-structured and detailed way to represent your business, its strategies, and operations. When applying for an SBA loan, having an SBA business plan is a requirement.
Creating your business plan using an SBA business plan template helps you stay on track and not deviate from the requirements of the loan. It shows lenders that you have complete knowledge about your business venture and instills trust.
Importance of an Sba Business Plan
Research shows that businesses that create and follow a plan are 16 percent more likely to succeed than those that don't plan. Regardless of the type of business plan you choose, having a plan is always beneficial.
We recommend the SBA business plan for companies that are seeking a small business loan. The SBA business plan template is drafted exclusively to help entrepreneurs navigate their way through the whole process of the SBA loan.
It is designed to assist entrepreneurs to seek answers to tough questions before they start building their business. An SBA business plan helps you develop a strategic framework for running your business.
It propels you towards researching your market, identifying your competition, and analyzing all the possible methods of implementing your strategies. Now that you know what an SBA business plan is and its significance, it is time to dive into the understanding of its contents.
Let's see what an SBA business plan template contains.
Sba Business Plan Template
As with many traditional business plans, an SBA business plan also follows a similar format. The SBA business plan template contains nine major sections. These sections include the executive summary, company description, market analysis, organization, product description, marketing, funding request, and financial projections. Let's try to understand each.
Get Your Small Business Started with an Sba Template
Choosing the perfect business plan for your business can be tricky, especially while seeking lenders to set up your business. However, it is not difficult once you know what your lenders are looking for in your business plan.
Fortunately, an SBA business plan is apt and compatible with all the requirements of lenders. Create your SBA business plan now and start your journey towards building your business.