If you ever ask your friend about his life, he would probably start ranting for hours.
It's not because something wrong has happened to him but every one of us goes through the same situation at every point in our life.
Think of 5 years ago, didn't you have any problems? I know they might seem ridiculous now but once they had stolen your sleep and turned your taste buds to neutral.
The point here is every one of us has problems at every point in time and we are constantly looking for someone who can guide us through it.
If you have dealt with problems on your own and you are confident enough that you can help others with the same, this article is for you.
To do it in a disciplined manner, you need to launch a life coaching business where you will be guiding people through their biggest miseries. Sounds interesting? Keep reading.
3 Things You Must Know About the Life Coaching Industry
There are more than 71000 life coaches worldwide and the current market size of the industry stands at $3 billion dollars.
As a beginner life coach, you can charge somewhere between $100-200 for an hour-long session.
The cost involved in this business is quite low and that's why a beginner life coach can easily make around $60,000 a year.
Steps for Starting a Life-Coaching Business
1. Brainstorm and Write a Business Plan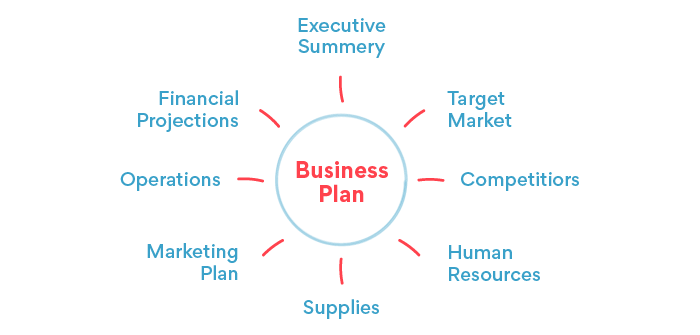 Before starting a life coaching business, you must figure out a business plan that can help you move forward. There are thousands of life coaches present across the world. To stand out you must include the following details in the business plan.
Write what your company does and how it will impact the life of your clients.
Write down the services you are going to offer as a life coach such as career counseling, relationship counseling, etc.
Mention what goals you want to accomplish after 5 or 10 years down the line.
Sketch your ideal customer and target market. Be clear about whom you want to work with.
Write who your competition is and how you are going to win over them.
2. Calculate the Cost Associated
Once you are done with writing the business plan, it's time to estimate the money you would need to start a life coaching business.
There are two different types of costs associated with starting a life coaching business. They are One-time costs and recurring costs.
One-time costs include
Smartphone
Desktop
Headsets
Website Designing
Domain name
They won't occur again hence you can easily estimate the amount needed to avail them.
Let's also take the recurring cost into consideration. It includes
Monthly Internet charges
Salaries of employees and freelancers
Renewing of business insurance
Website Hosting
Now estimate the recurring cost and add 25 percent of the total recurring cost to the overall cost.
One time costs + Recurring costs + 25% of recurring costs = Overall Costs
So that's how you can calculate the costs associated with starting a life coaching business. If you don't have the required funds, you can check out various business loans available in the US.
3. Give Your Business a Name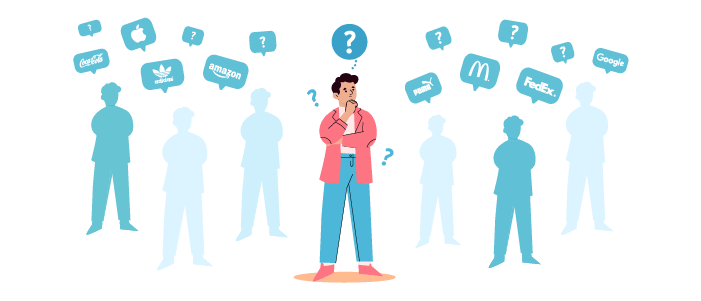 This is one of the most confusing yet entertaining tasks that you would do before starting your life coaching business. Think of it as naming your newborn child. For a life coaching business names could be such as Ease your life or Peace seeker.
Take your time, read your mission statement, and then come up with a name.
You just can't come up with any name as the name of your business will also represent its values.
The name of your business should reflect what your business does and should also complement brand building in the future.
Moreover, you also have to register a domain name for your website so whatever business name you have in your mind you must check out whether a domain name for the same is available or not.
So, yeah, the naming process looks tiring but it's going to be fun as well.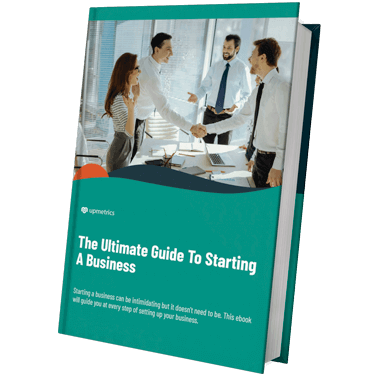 4. Register Your Business to Make It a Legal Entity
Registering your life coaching business is probably the most important task. Never try to run away with it. It will help you, in case, if your business gets sued for any reason.
Another reason why you must register your business as a legal entity is to get the Employer Identification Number (EIN). You can get the EIN from the IRS website.
EIN is majorly used to pay taxes and satisfy other business needs which will be discussed later.
You can register your life coaching business as a sole proprietorship, partnership, limited liability company (LLC), or corporation.
It is recommended to register your business as a limited liability company (LLC). Under this, you won't be held liable if your business gets sued.
5. Create an Easy-to-use Website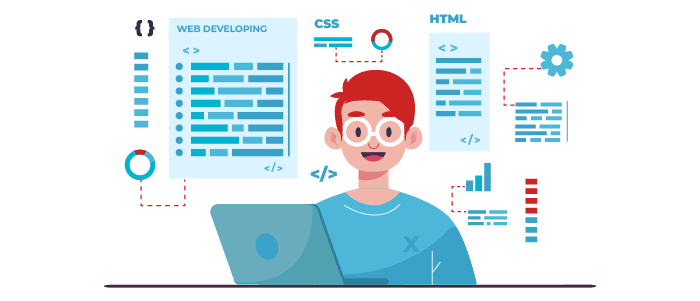 Now we are heading towards the actual business side. There are thousands of websites present on the internet but a lot of them are only for the sake of an online presence.
You can hire a web designer or if you are low on budget, you can create a website on your own by using platforms like Wix and WordPress. It's super easy and fun to work on these platforms.
It's no rocket science to create a website that ranks high on google and converts visitors into paying customers. All you need is patience and consistent effort.
You need to understand how a website works. People who need a life coach might not directly search for it on google. They would rather look for articles that address their problem and provide a solution.
So you need to create a blog page on your website and consistently publish quality blogs that your audience is looking for. You can hire a content writer and an SEO specialist who will help your site rank higher.
Now from these blogs you can direct visitors to your site and pitch them your services using videos and slides. That's how you can create a website that will help you to grow your life coaching business.
6. Make Sure You Have All the Licenses and Certificates Required
If you have the necessary licenses and certificates, there are rare chances of your business getting into a legal battle or you paying mammoth fines to the government.
In the US, several cities might be issuing licenses for small business owners. You must confirm it at the county clerk's office.
You must also check out the US small business association directory to get assistance from a local association.
Now let us discuss other legal formalities that you must perform in order to run your business hassle-free.
Signing the contract

Make sure you get the contract signed by the client before providing any services.

The contract should contain all the terms and conditions related to the life coaching services.

This contract will ensure that everything on which you and your client agreed is being followed.

In any case, if the client doesn't pay you or does anything which violates the terms and conditions of the contract, you will be able to take legal action against him/her.

Also, make it clear in the contract that you are not a medical professional and will only act as a life coach in your client's life. Here's a coaching agreement that will help you in achieving the same.

Issue a certificate of occupancy

If you are running a life coaching business in an office dedicated to meeting and treating your clients, you must issue a certificate of occupancy (CO).

The certificate of occupancy is a certificate issued by local authorities that ensures that a place is good to be occupied.

If you have rented out the place, it's the owner's responsibility to have a certificate of occupancy. Please ensure that the owner is well aware of it.
7. Open a Bank Account and Credit Card
Having a business bank account and credit card is immensely important. It helps you to track various expenses and payment details.
Many small business owners use their personal bank accounts for business purposes which is not considered a healthy practice as it makes the process of filing taxes long and hectic.
You must have a business credit card for all business-related expenses to make fundraising easier in the future.
8. Make Sure You Have All the Necessary Equipment
Starting a life coaching business does not require a lot of equipment.
Some of the equipment used by life coaches:
A hi-speed and stable internet connection
A comfortable chair and table
Headsets
A smartphone
An office area to work and conduct sessions
A high-speed internet connection is recommended as you might meet your clients through video call services such as skype and zoom.
It's better if you have a soundproof office or you can rent out an office at a place where there is no noise and disturbances.
9. Create and Execute a Marketing Plan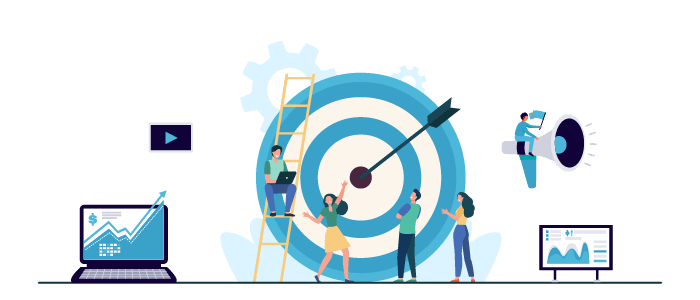 In the last step of this process, we will discuss how you can market your business to attract your target audience and convert them into paying customers.
As a beginner, your first objective is to get some work and collect as many testimonials as you can. If needed, work for free for a few of your clients as it won't cost you anything.
You can use the testimonials on your website which will compel the visitors to get on a call with you and that's how you can start converting prospects into paying customers.
Tell everyone in your network that you are offering life coaching services. The power of word of mouth is insane!
You can also host podcasts, and create content about the same on various social media channels.
Moreover, you can create short videos and use them as ads on youtube, Instagram, Facebook, etc. wherever a huge chunk of your target audience stays!
Bottom Line
Starting a life coaching business becomes easier when you adhere to this 9-step process. Remember, starting a business has its own ups and downs that you will experience only when you will get your hands dirty!
If you want to grow your life coaching business 2X faster, check out Upmetrics where you will be enabled with tools to plan your business efficiently.
Why Hire Costly Writers? Use Software for Business Plans!
Why pay high fees to consultants? Opt for business plan software, get comprehensive plans, save money, and gain control over your business's roadmap
Get Started Now!