Beauty products are no longer something that you use just for special occasions. With the evolution of skincare and makeup, the use of such products has seeped into our everyday lives and made a place for themselves that won't be replaced anytime soon.
And if you have a good knowledge of beauty and skincare, as well as of managing a supply store, then a beauty supply store might be the right choice for you.
If you are planning to start a new beauty supply store business, the first thing you will need is a Cosmetics business plan. Use our sample Beauty Supply Store Business Plan created using Upmetrics business plan software to start writing your business plan in no time.
Before you start writing your business plan for your new beauty supply store business, spend as much time as you can reading through some samples of beauty salon-related business plans.
Industry Overview
The global beauty market stood at a market value of 380.2 billion dollars in 2020, and with makeup and skincare becoming a part of people's daily routine, it isn't about to slow down any time soon.
The primary reason for the increase in demand for beauty products is due to the increase in attention people pay to their skin, hair, and appearance.
This has happened due to a combination of factors including social media, an increase in awareness, and the increasing want for perfection.
Say goodbye to boring templates
Build your business plan faster and easier with AI
Plans starting from $7/month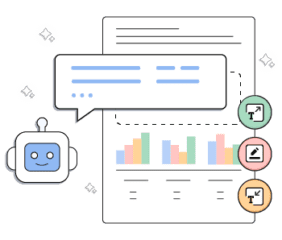 Things to Consider Before Writing a Beauty Supply Store Business Plan
Choose the type of store

Beauty supply stores have different types based on the type of products they keep and the type of audience they sell to.

From stores selling high-quality professional products used in spas and salons, hair care, and skin care products to the ones that solely focus on makeup products, a wide variety of stores exist, and they fulfill different purposes.

Hence, it is essential to decide what purpose you want to serve before getting started.

Do your market research

Researching the market, the latest trends, the buying behavior of consumers, and the target group for your products are essential to start a beauty supply store.

It is also essential to know what kind of products people prefer, the price they are willing to pay for them, and what is the scope for beauty products in your area.

Choose the right brands for products

Choosing the right brand of products as per your niche and target audience is another important aspect of a beauty supply store. Getting the brand of products that works for your target audience in terms of price and quality is foundational to the success of your store.

Hence, figuring out what brand you'll offer is necessary. It also helps you issue necessary warnings and precautions if needed.

Have some knowledge about common allergic reactions from makeup products

As the use of makeup has become more frequent, the concern with even minor allergic reactions caused due to makeup has increased as well.

Also, to have satisfied customers, it's important to take care of such details because it affects both your customer experience and reliability.
How to Write a Beauty Supply Store Business Plan
All you need is thorough knowledge about the industry, a few tips to set up your business, and a well-written Cosmetics business plan.
Reading sample business plans will give you a good idea of what you're aiming for. It will also show you the different sections that different entrepreneurs include and the language they use to write about themselves and their business plans.
We have created this sample Clara – Beauty Supply Store Business Plan template for you to get a good idea about how a perfect Cosmetics business plan should look like and what details you will need to include in your stunning business plan.
Beauty Supply Store Business Plan Outline
This is the standard Cosmetics business plan outline which will cover all important sections that you should include in your business plan.
Executive summary

Problem Definition & Validation
Solution
Objectives

Short-Term (1 -3 Years)
Long Term (3-5 years)

Mission statement
Keys to success
Financial Highlights

Units Sold v/s Revenue Chart

Business Overview

Company Ownership/Legal Entity
Location
Interior Operating Facilities
Hours of Operation
Startup summary

Products & Services

Range of Products
Suppliers

Market Analysis

Market segmentation
Market Trends
Target market

Target Market Persona
Competitive Advantage

SWOT analysis
Strategy & Implementation

Distribution Strategy
Marketing and Promotion Programs

Direct Sales
Trade Publications
Trade shows and Lifestyle Exhibitions
Website
Targeted Online Advertising

Positioning Statement
Sales strategy

Online Marketing Channels
Offline Marketing Channels

Pricing strategy

Operational Plan

Organization chart
Management Team
Personnel Plan

Hiring plan
Jane Doe
Amanda Doe
John Doe
Milestones

Financial plan

Important Assumptions
Brake-even Analysis
Projected Profit and Loss

Profit Yearly
Gross Margin Yearly

Projected Cash Flow
Projected Balance Sheet
Business Ratios
After getting started with Upmetrics, you can copy this Cosmetics business plan template into your business plan and modify the required information and download your beauty supply store business plan pdf or doc file.
It's the fastest and easiest way to start writing your business plan.
The Quickest Way to turn a Business Idea into a Business Plan
Fill-in-the-blanks and automatic financials make it easy.
Get Started Now!

Download a sample beauty supply store business plan
Need help writing your business plan from scratch? Here you go; download our free beauty supply store business plan pdf to start.
It's a modern business plan template specifically designed for your beauty supply store business. Use the example business plan as a guide for writing your own.