Event Planning Business Plan
If organizing is your forte, and you can come up with ideas that are both creative and functional, event planning might be the right career for you.
And although most people start out by working under someone, everyone dreams of owning their event planning company. And if you are about to go ahead and start yours, wait a moment.
Because although you might have sufficient knowledge for planning events, you need one more thing to turn it into a business. And that is a business plan.
Yes, you read it right. A business plan can be of great help while starting your event planning business. It can take your business to lengths and depths, and solve all of your business problems.
So, if you are ready to start your event planning business, read on to find out all about an event management business plan.
How can an event planning business plan help you?
We all know that an event planning company's success depends highly upon an organization. Be it while planning events or while carrying out other activities like budgeting and marketing.
A business plan can help you achieve just that. It can improve your efficiency, give you well-defined goals to follow, and improve your overall management.
Apart from that, planning your business gives you a good knowledge of the market structure and functioning.
Also, planning your business in its initial stages takes the tedious tasks of running a business out of the way, and lets you focus on what you are passionate about.
Preview our Eventel - event planning business plan example, Let's start writing your own business plan.
It's easy and fun with Upmetrics.
Event Planning Business Plan Outline
This is the standard event planning business plan outline which will cover all important sections that you should include in your business plan.
Executive Summary

Business Overview
Objectives
Management
Mission
Keys to Success
Financial Highlight

Net Income & Gross Margin

Business Summary

About Business
Business Ownership
Start-up Summary

Startup Expense
Startup Assets
Funding

Location
Office Design

Products and Services

Products and Services

Party Pack
Step-by-Step Guides
Event Planning Software
Resources Manual
Event Planners Training Institute

Competitive Comparison

Market Analysis

Market Segmentation

Private Organizations and Businesses
Public Organizations
Age Breakdowns

Customer Segmentation
Target Market Segment Strategy
Service Business Analysis

Hotels and Conference Centers
Other Event Planners
Employees or Persons wishing to do it themselves

Marketing and Sales

Marketing and Competition
Sales Strategy

Private and Public Organizations
Individuals

Sales Forecast

Management and Operations

Management Summary
Organizational Structure
Personnel Plan

Financial Plan

Financial Plan
Important Assumptions
Key Financial Indicators
Break-even Analysis
Income Statement (5 Year Projections)
Balance Sheet (5 Year Projections)
Cash Flow Statement (5 Year projections)
Use this sample plan as your guideline and start editing it right away.
It's easy and fun with Upmetrics.
After getting started with upmetrics, you can copy this event planning business plan example into your business plan and modify the required information and download your event planning business plan pdf and doc file. It's the fastest and easiest way to start writing your business plan.
How to write an event planning business plan?
This segment brings us to the main point of this article. How can you, as an event planner, write a business plan? And what to include in a good event planning business plan?
Well, you can either seek professional help for writing a business plan, write it through a premade template, or through an online business plan software. An online business plan software can help you in writing a flexible business plan, anywhere and at any time.
What to include in an event planning business plan?
An event planning business plan consists of several key aspects. You can include the following sections to write a business plan that works:
1. Executive Su
mmary
This is the first and foremost section of your business plan. It consists of a clear and precise summary of all your business stands for. It is mainly written for summing up your business idea and for acquiring funding.
For example, as an event management company, you can include your business idea, a summary of your past projects, your marketing strategy, and your financial history.
2. Products and services
In this product and services section, you can include the details about your services. Write down everything ranging from your target market to the solutions your services offer and the market gap it fulfills.
For example, as an event management company, you can note down the size and type of events you cater to. Also, about the variety of services you offer.
3. Market Analysis
The market analysis section will include everything you know and can find about the market you are trying to get into.
Write down everything from market trends, segmentation, ways of reaching out to your customers to everything about your competitors like competitive analysis, your USP, etc.
For example, you can note down the strategies your direct and indirect competitors are using, branding strategies like customer reviews and website plans, etc.
4. Management and operational structure
In this segment, you can include everything about your team. And also about your daily business activities and long-term goals. Planning this aspect removes chaos and hassles from your firm's functioning.
For example, you can include who is responsible for onboarding clients, who is responsible for overlooking the preparations of the event, who is responsible for budgeting, and who is responsible for marketing in the first half of this section.
You can include a progress tracking system as well as an operational strategy and milestones in the second half of this section.
5. Financial Plan
A financial plan is very important for any organization or firm. Planning your finances in the initial stages can save you from a lot of struggles later on. A financial plan includes the past and the present state of your finances. Also, include the projected cash flow and profits.
For example, you can include the expenses you would incur while starting your firm and organizing your first event. And the sources you have for funding are the same.
You can also include the profit forecast as well as what amount of profits your company needs to make to survive and thrive in the market.
Event planning business plan summary
In conclusion, an event planning business can thrive if you work according to a proper business plan.
Also, a well-written plan would take care of everything ranging from the daily activities of your firm to its finances. Hence, you can channel all of your energies towards your passion.
It is crucial for an event management company to be well managed internally, for it to manage all of its events well.
So, go ahead and plan all the events you want to, but before that don't forget to write your business plan.
Customize your Business Plan
All businesses are different. So, don't hesitate to customize your business plan according to your requirements. Even though our sample business plans aim to help you create the perfect presentation for your clients and investors, it is finally up to you to decide how you're going to present your ideas in the best light.
Get started with upmetrics and use this sample business plan to write your plan in half of the time.
Use This Sample Now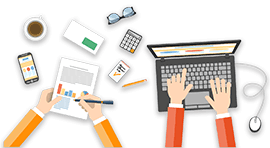 Business Plan Software
How you would you like to rate this template?
Thank you! We have received your rating.
Our upmetrics business plan software can help you to customize your business plan and provides you a step-by-step guide to write your business plan. You can save your plan online and update it any time, or download it as a PDF or DOC file. You can share business plan online with investors or any other important person with upmetrics easily.
DISCLAIMER: The business plans, templates, and articles contained on upmetrics.co are not to be considered as legal advice. All content is for informational purposes, and upmetrics makes no claim as to accuracy, legality or suitability. The site owner shall not be held liable for any errors, omissions or for damages of any kind.