If you are planning to start a new gym or fitness business, the first thing you will need is a business plan. Use our StayFit - Gym business plan example created using upmetrics business plan software to start writing your business plan in no time.
Before you start writing your business plan for your new gym business, spend as much time as you can reading through some samples of the gym and fitness-related business plans.
Reading some sample business plans will give you a good idea of what you're aiming for and also it will show you the different sections that different entrepreneurs include and the language they use to write about themselves and their business plans.
Why do you need a gym business plan?
A gym business plan can help you manage your business with efficiency. It helps you manage everything from your finances to your clients.
A business plan gives a proper working structure to your business. It helps you navigate through roadblocks and carry out tasks to get maximum benefits out of them.
All in all a business plan helps you turn your idea into a properly functioning business.
Preview our StayFit - Gym business plan example, Let's start writing your own business plan.
It's easy and fun with Upmetrics.
Gym Business Plan Outline
This is the standard gym business plan outline which will cover all important sections that you should include in your business plan.
Executive Summary

Business Overview
Product and Services

Tone & Fit
Private Fit
Boot Camps
Private Group Fit
Corporate Fit
Karate Fit
Yoga Control

The Market
The Competition
Operations
Management Team
Risk / Opportunity
Financial Requirements
Financial Summary

Sales vs. Net Profit
Margins

About StayFit

Industry Overview
Company Description
StayFit's History
Mission Statement
Goals and Objectives
Critical Success Factors
Company Ownership
Gym Design
Exit Strategy

Products & Services

Service Description

Tone and Fit
Private Fit
Boot Camps
Private Group Fit
Karate Fit

Yoga Control
Pricing Table
Unique Features
New and Follow-on Products/Services

Market Analysis

Industry Analysis

Industry Trends
Personal Trainers
Functional Fitness Training

Market Analysis

Market Segment and Target Market
Population
Income / Expenditure Statistics
Physical Activity In Canada
Aerobic Fitness Ratings In Canada

Competitor Analysis

Competitors

Greco Lean and Fit
The Athletic Club
Free Form Fitness

Barriers to Entry
Cost Structure

Sales & Marketing Strategies

Introduction
Market Segmentation Strategy
Targeting Strategy
Positioning Strategy
Product/Service Strategy
Pricing Strategy
Promotion and Advertising Strategy

Marketing Objectives
Marketing Vehicles
Promotional Budget

Sales Strategy

Lead Generation Strategies
Unique Selling Points

Sales Forecasts

Management

Company Organization
Management Structure and Style

Organizational Chart
Organization Budget

Legal Structure

Operations Plan

Operations Strategy
Scope of Operations
Location
Personnel
Operations Expenses

Financial Plan

Start-up Funds

Assumptions
Break-Even Analysis

Income Statement (5 Year Projections)
Balance Sheet (5 Year Projections)
Cash Flow (5 Year Projections)
Ratio Analysis

Funding Requirement

Capital Requirements
Risk/Opportunity

Appendix

Year 1 - Monthly Profit & Loss Projections
Year 1 – Monthly Unit Sales
Year 1 - Monthly Sales Forecast
Year 1 - Monthly Direct Unit Costs Forecast
Year 1 - Monthly Direct Cost of Sales Forecast
Use this sample plan as your guideline and start editing it right away.
It's easy and fun with Upmetrics.
After getting started with upmetrics, you can copy this gym business plan example into your business plan and modify the required information and download your gym business plan pdf and doc file. It's the fastest and easiest way to start writing your business plan.
How to write a gym business plan?
There are several aspects to a well-rounded gym business plan. A plan should be well researched and properly structured.
Moreover, it should cover every functional aspect of your business properly.
And you can easily write such a plan either through a premade template on the internet or through an online business plan software, that'll help you write a customizable plan anywhere and at any time.
What to include in a gym business plan?
The following sections can make your gym business plan a well-rounded one :
1. Executive Summary
The executive summary section sums up your business idea. It should be written in such a way that an outsider can understand your idea in under 10 minutes.
As it forms the first page of your business plan, it'll probably be the only section that your investor reads. Hence, you should write a good executive summary if you plan on getting funded.
An executive summary mainly includes your vision and mission statement, business summary, and financial summary.
As a gym business, you will add a description of the services you provide. As well as your funding requirements and pricing strategy.
2. Products and Services
This product and services section would consist of a description of the various services you offer. It would also include where your service would fit in the market and how it would solve an existing problem.
As a gym business you must include the services and types of membership you offer, also include your pricing strategy for the same.
3. Market Analysis
This section is one of the most important ones in your plan. It helps you make sense of your market research and get valuable points out of it.
In this market analysis section, you can include points about your competitors, the market size of your industry, and how you will fit into the same. It is also a good practice to include information about the tastes and preferences of your target market.
4. Competitor Analysis
Whenever you start a new business it is always recommended to see who your competitors are and what they are doing.
Competitor analysis includes everything ranging from the size of your competitor's business to the level of impact they can have on your business.
For example, as a gym business, you will include the number of gyms operating in your locality, their size, and customer base.
Also, include the services they offer and the pricing strategy they follow, so you can devise methods for standing apart from your competitors.
5. Marketing Strategy
A good marketing strategy can help your business grow leaps and bounds. After, you carry out market analysis, devise clear marketing strategies for reaching out to your target audience based on your analyses.
Your marketing strategy plays a crucial role in making your brand known in the market. Hence, make sure to strategize in a way that resonates with your target audience.
6. Operations Plan
This section consists of long-term and short-term goals, as well as your strategies for achieving them. It mainly comprises how your business functions and what milestones you would need to achieve your business goals.
As a gym business, you may write the number of customers you plan on achieving in your first six months with strategies to do the same.
You can also write about your expansion goals and when and how you plan on achieving them.
7. Financial Plan
A financial plan ensures that your business runs smoothly and without any hiccups.
In this section, you should include your funding requirements and plans to use them. Also, include your projected cash flow and profits in this section.
As a gym business, you must note down the cost of setting up your gym and buying equipment. Write down the funds you'll require for the same.
Gym business plan summary
In conclusion, a business plan can take away the hassles of running a business. It ensures that your business journey is smooth and easy.
As a gym owner, a business plan lets you focus on improving your business's customer experience instead of worrying about your finances and management.
So, what are you waiting for? If you want to start a gym, go ahead and start planning.
Customize your Business Plan
All businesses are different. So, don't hesitate to customize your business plan according to your requirements. Even though our sample business plans aim to help you create the perfect presentation for your clients and investors, it is finally up to you to decide how you're going to present your ideas in the best light.
Get started with upmetrics and use this sample business plan to write your plan in half of the time.
Use This Sample Now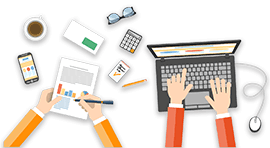 Business Plan Software
How you would you like to rate this template?
Thank you! We have received your rating.
Our upmetrics business plan software can help you to customize your business plan and provides you a step-by-step guide to write your business plan. You can save your plan online and update it any time, or download it as a PDF or DOC file. You can share business plan online with investors or any other important person with upmetrics easily.
DISCLAIMER: The business plans, templates, and articles contained on upmetrics.co are not to be considered as legal advice. All content is for informational purposes, and upmetrics makes no claim as to accuracy, legality or suitability. The site owner shall not be held liable for any errors, omissions or for damages of any kind.