If you are a lawyer, chances are you have thought of owning a law firm at least once if not more.
After all, having your firm gives you the freedom of taking up projects that you like and working at flexible hours.
But with freedom comes responsibility, and most of us find the thought of doing everything from onboarding clients to taking care of every detail of their case at least in the initial days quite overwhelming.
But don't worry! It isn't as scary as it looks. All you need to run a successful law firm is your sharp wit to deal with cases and a well-written law firm business plan to deal with the business side of your profession.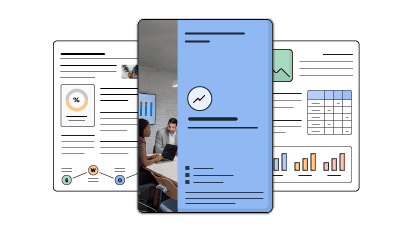 Free Law Firm Business Plan Template
Download our free business plan template now and pave the way to success. Let's turn your vision into an actionable strategy!
Fill in the blanks – Outline
Financial Tables
Industry Overview
The global legal services market was valued at a whopping sum of 849.28 billion dollars in 2020 and is expected to rise at a high rate going forward too.
The main changes in the legal industry have been brought about by the introduction of AI which does proofreading and data research jobs with higher efficiency. This lets the lawyers focus on what really matters.
Also, the security and access systems have become loads better due to cloud computing.
What is Law Firm Business Plan?
A law firm business plan is a document that outlines your business goals and strategies to achieve those goals. It includes your law firm overview, your reason to start your firm, the services you will offer, a budget or funding requirements, and strategies to get and manage your clients.
Why Law Firm Business Plan is Important?
A business plan would help you understand what sets you apart from your competitors, and how you can market your USP to your clients.
It also helps you design strategies to reach out to your clients and manage them. It comes in extremely handy for analyzing the loopholes in your business structure.
Moreover, it helps you identify your strengths and work on your weaknesses.
All in all, It can make managing your business a hassle-free and less chaotic process.
Things to Consider Before Writing a Law Firm Business Plan
Focus on your expertise

Between juggling business and practice, it is natural that practice gets neglected more often than not. But always keep in mind that though focusing on your business is important it shouldn't come at the cost of skills you need to develop and upgrade to do well as a lawyer.

Also, it is important to decide on a niche so you can dig deeper and become an expert at handling cases of that kind.

Create a proper website

In today's world being present and active on the internet is as important for your business as being good at what you do.

A strong web presence helps you reach out to your customers as well as builds your reliability for them.

Build your network

Networking is an important aspect of being a lawyer. From getting new customers, getting updates on the legal world, and even collecting evidence if you are a criminal lawyer, a good network can work wonders for your legal business.

The kind of circle you belong to also has an impact on your reputation and image as a lawyer.

Develop soft skills

We all know that confidence and intellect are a lawyer's best friends. And although it is an ongoing process to develop these skills, it is good to get a head start before you start your business.

Intellect helps you upgrade and pay attention to detail, and confidence helps you sound more convincing and reliable. Both of which are foundational to a legal business.
How to Write a Law Firm Business Plan?
A law firm business plan would be a combination of segments common to all business plans and segments specific to a law firm.
Before you start writing your business plan for your new law firm, spend as much time as you can reading through some examples of consulting-related business plans.
Reading some sample business plans will give you a good idea of what you're aiming for. It will also show you the different sections that different entrepreneurs include and the language they use to write about themselves and their business plans.
We have created this sample law firm business plan for you to get a good idea about how a perfect law firm business plan should look like and what details you will need to include in your stunning business plan.
Chalking out Your Business Plan
Starting your own law firm is an exciting prospect for any lawyer. Having your firm gives you more independence, lets you implement ideas you want to, and most importantly, you get to deal with clients firsthand.
And if you plan on starting your own, do so with a proper business plan.
But you might wonder, why do I need a business plan as a lawyer, isn't my legal knowledge and years of work enough?
The answer is no.
To run a law firm you need a law degree, but to run a successful business you need a business plan alongside your degree.
Law Firm Business Plan Outline
This is the standard law firm business plan outline which will cover all important sections that you should include in your business plan.
Executive Summary

Objectives
Mission Statement
Vision Statement
Financial Summary

Company Summary

Business Structure
Startup Summary

Products and Services
Market Analysis

Market Trends
Target Market
Market Segmentation

Strategy & Implementations

Sales Strategy
Marketing Strategy
Pricing Strategy
Milestones

Management Summary
Financial Plan

Important Assumptions
Brake-even Analysis
Projected Profit and Loss

Profit Yearly
Gross Margin Yearly

Projected Cash Flow
Projected Balance Sheet
Business Ratios
Say goodbye to boring templates
Build your business plan faster and easier with AI
Plans starting from $7/month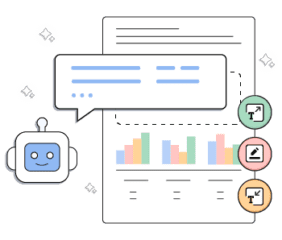 Now, let's understand how you can complete each section of your business plan.
1. Executive Summary
The executive summary forms the first page of your business plan. It acts as a pitch for your business to potential investors and should consist of the following sections.
Objective: This gives an overview of what you wish to accomplish with your business. The objective should be clear and solve an existing problem in the market.
Vision Statement: This should state what vision you have for your business. How do you want it to function and how far do you expect to reach with it. You can also include how your vision sits with the current market situation.
Financial Summary: This section should ideally consist of the history of your finances and their current state. A proper financial summary helps you gain an investor's confidence and makes it easier for your business to get funded.
2. Company Summary
Next up we have the company summary section, this segment provides an overview of your company's structure and its functioning.
This section provides a brief description of the following:
Legal Structure: This section would describe the legal terms and conditions your firm functions on, as well as the ownership structure of your firm.
USP: This would consist of points that set your firm apart from your competitor's firm.
Services: This section will include the services you offer, the legal procedures you are well versed in, all in all, the client base you cater to.
Location: This segment covers your area of service and the location of your firm. A clearly stated area of service, helps you reach the right audience.
3. Market analysis
This segment consists of a thorough analysis of the market situation. It can be split up into the following sub-segments.
Market Trends: This would consist of all the prevailing trends in the market. It is important to know market trends because it helps your business keep up with the evolving market.
Target Market: This section would consist of a summary of the market you cater to. Clearly defining your niche helps you reach out to your desired customer base.
Market Segmentation: In this section, note down the segments present in the market, as well as what segment of the market your business would fit in. This would help you narrow down the number of competitors you have, the strategies you must follow, and the major and additional services you should offer.
4. Strategy and implementations
In this section, you would include various business strategies like:
Marketing strategy You can formulate a marketing strategy depending on your target audience and the easiest and most effective ways of reaching out to them. It is important to formulate your marketing strategy based on your USP and your vision statement.
Pricing Strategy It is important to formulate a pricing strategy based on the market trends, the nature of the work, and your target audience.
Milestones This segment would consist of the various milestones your business would have to reach to achieve your goal and the strategies to help you reach them.
5. Financial Plan
The financial section of your business plan would consist of the following information regarding your business.
Financial history
Current State of finances
Projected Cash Flow
Download a sample law firm business plan
Need help writing your business plan from scratch? Here you go; download our free law firm business plan pdf to start.
It's a modern business plan template specifically designed for your law firm business. Use the example business plan as a guide for writing your own.
The Quickest Way to turn a Business Idea into a Business Plan
Fill-in-the-blanks and automatic financials make it easy.
Get Started Now!

Law Firm Business Plan Summary
All of the above segments would help you in creating a well-rounded business plan. Starting your law firm with a well-written business plan can make your growth process faster and smoother.
After getting started with Upmetrics, you can copy this law firm business plan example into your business plan and modify the required information and download your law firm business plan pdf or doc file.
It's the fastest and easiest way to start writing your business plan.