If you are planning to start a new pharmacy business, the first thing you will need is a business plan. Use our GoodRx - Pharmacy business plan example created using upmetrics business plan software to start writing your business plan in no time.
Before you start writing a business plan, spend as much time as you can reading through some samples of the medical and health-related business plans.
Reading some sample business plans will give you a good idea of what you're aiming for and also it will show you the different sections that different entrepreneurs include and the language they use to write about themselves and their business plans.
We have created this sample GoodRx - Pharmacy business plan for you to get a good idea about how perfect a pharmacy business plan should look like and what details you will need to include in your stunning business plan.
Preview our GoodRx - Pharmacy Business Plan example, Let's start writing your own business plan.
It's easy and fun with Upmetrics.
Pharmacy Business Plan Outline
This is the standard pharmacy business plan outline which will cover all important sections that you should include in your business plan.
Executive Summary

Objectives
Mission
Keys to Success
Financial Summary

Company Summary

Business Ownership
Start-up Summary

Products & Services

Business Model Description

Market Analysis

Market Segmentation

Mail order customers
Walk-in customers

Target Market Analysis
Target Market Segment Strategy

Strategy and Implementation

Competitive Edge
Marketing Strategy
Sales Strategy
Milestones

Web Plan
Management
Financial Plan

Important Assumptions
Break-even Analysis
Projected Profit and Loss
Projected Cash Flow
Balance Sheet
Use this sample plan as your guideline and start editing it right away.
It's easy and fun with Upmetrics.
After getting started with upmetrics, you can copy this pharmacy business plan example into your business plan and modify the required information and download your pharmacy business plan pdf and doc file. It's the fastest and easiest way to start writing your business plan.
What to include in a pharmacy business plan?
A business plan consists of the following segments:
1. Executive Summary
The executive summary section forms the first page of your business plan. It summarises all that your business stands for.
The executive summary section consists of the following subsegments:
Objectives: This segment consists of the reason you started your business in the first place. What is your idea behind it and what problem do you plan on solving with it?
Mission: Your mission statement should reflect how your pharmacy business can help people, apart from providing them medicines. Basically, it reflects how your idea can deal with a problem more optimally.
Financial Summary: This section would consist of the funding requirements of your business, how the said funds would be put to use. It serves the main purpose of the executive summary, which is to get your business funded.
As a pharmacy business, your executive summary would consist of the type and size of your pharmacy business, your team, your qualifications and licenses, and a summary of your financial plan.
2. Products and Services
This section consists of a description of all the products and services your pharmacy offers.
For example, apart from your general products this section can also consist of services your pharmacy offers like home delivery of medicines, subscription packages, online orders, etc.
3. Market Analysis
Market analysis helps you understand what you are getting yourself into. It also helps you make sense of all the research you have done and how you can put it to use for your business.
It consists of the following subsegments:
Market Segmentation: Through market segmentation, you separate your target audience from the rest of the market based on their age, gender, income, occupation, medical conditions, etc.
Market Positioning: In this segment, you can add an analysis of where you stand in the current market. And what would be the best marketing strategy for you as per your position?
Target Market Analysis: In this section, you'll write down analysis of your target market, and their tastes and preferences.
As a pharmacy business, you can list down the type of pharmacy you own, your target customer base, the kind of services they like, the location they'll prefer, and how they buy their medical supplies.
4. Strategy And Implementation
After you carry out market analysis, the next step would be to create a marketing strategy based on the same. This section helps you promote your business to your target audience.
This section consists of the following subsegments:
Competitive Edge: Include your competitive advantage in this section. Include how your product is better than your competitor's and how you'll use that to your advantage.
Marketing Strategy: Your marketing strategy should speak to your target audience. Your campaign should show your customers how your business solves a pressing problem.
Sales Strategy: A sales strategy should be formulated after surveying what works best for your specific industry.
As a pharmacy business, you can center your marketing around safe products, better service, and availability. According to various surveys KAM, clinical sales force, and service rep model are three of the most successful strategies for pharmacies.
5. Web Plan
With everything going online, a website strategy is of utmost importance. With online pharmacies like mail my prescriptions and Amazon pharmacy coming up, having an online presence is crucial to being seen by your consumers. Moreover, an eCommerce website can also serve as a good alternative if you don't want to go through the hassle of owning a physical store.
Nonetheless, building your online presence can help you in getting noticed. It is also a good method of promoting your brand idea.
6. Financial Plan
This section would consist of everything about your company's finances. From your financial history to your projected profits, your financial plan would cover it all. A good financial plan helps your business survive and thrive.
This segment consists of the following subsegments:
Financial Resources: This segment would consist of the investment you can put in your business, as well as other resources for meeting your funding requirements.
Funding Requirements: This would consist of the funding requirements to set up your pharmacy and to keep it going.
Projected Cash Flow and Profits: This section would consist of your business's expected cash flow and profits in the long term.
Pharmacy business plan summary
In conclusion, though a pharmacy business might take a lot of work, you can make running your business a lot easier and smoother with a business plan.
A business plan helps you stay organized and updated as per market trends and changing environment of the industry.
So if you want to start a pharmacy business, go ahead and start planning!
Customize your Business Plan
All businesses are different. So, don't hesitate to customize your business plan according to your requirements. Even though our sample business plans aim to help you create the perfect presentation for your clients and investors, it is finally up to you to decide how you're going to present your ideas in the best light.
Get started with upmetrics and use this sample business plan to write your plan in half of the time.
Use This Sample Now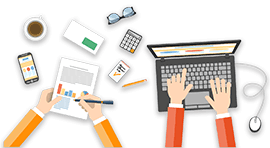 Business Plan Software
How you would you like to rate this template?
Thank you! We have received your rating.
Our upmetrics business plan software can help you to customize your business plan and provides you a step-by-step guide to write your business plan. You can save your plan online and update it any time, or download it as a PDF or DOC file. You can share business plan online with investors or any other important person with upmetrics easily.
DISCLAIMER: The business plans, templates, and articles contained on upmetrics.co are not to be considered as legal advice. All content is for informational purposes, and upmetrics makes no claim as to accuracy, legality or suitability. The site owner shall not be held liable for any errors, omissions or for damages of any kind.