Many pharmacists dream of opening their pharmacies. But more often than not, the collection of funds and resources becomes an overwhelming and off-putting process.
But it doesn't need to be. A pharmacy business plan can help you at every step of setting up your pharmacy business.
If you are planning to start a new pharmacy business, the first thing you will need is a business plan. Use our sample Pharmacy Business Plan created using Upmetrics business plan software to start writing your business plan in no time.
Before you start writing a business plan, spend as much time as you can reading through some samples of medical and health-related business plans.
Industry Overview
The pharmaceutical industry stood at a market value of 1.27 trillion dollars in 2020 and has shown remarkable growth in the past two decades.
The advancement of research and development in the medical field has played a significant role in the growth of the pharmaceutical industry. Also, better production and distribution have changed the way people get medicines.
From online pharmacies to home deliveries, the face of the pharmacy industry has changed and become more convenient.
Also, with the growth of access to information, it has become more competitive too. But if done the right way, the pharmacy business is an extremely profitable one as well.
Say goodbye to boring templates
Build your business plan faster and easier with AI
Plans starting from $7/month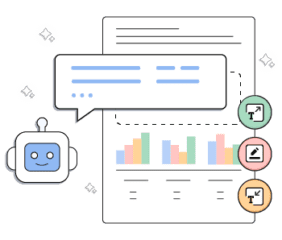 Things to Consider Before Writing a Pharmacy Store Business Plan
Check your legal requirements

A pharmacy business requires a fair amount of licenses and permits. It is good to have a checklist of all the required licenses and to see if you have to get any of them.

Research what permits your state requires as well as the ones mandatory for everyone. It helps you stay on the good side of the law.

Pick a good location

A pharmacy setup requires a fixed minimum area. Also, a pharmacy that is easily accessible is more likely to succeed than one which is unreachable during emergencies. Hence, picking a good location is important.

Also, you can pick between starting a physical store or going online. Both business structures would have their pros and cons. You should pick the one that is the best for you.

Have a proper storage facility

Different medicines and formulas have different storage requirements. You'll keep most of them in cool and dry places though. Bad storage can cost a pharmacy business dearly, even if you do everything else right.

Hence, it is important to have a good and ideal storage facility before you get started.

Check if your staff has the proper technical knowledge

You need technical knowledge and attention to detail to fare well as a pharmacist and so does your staff. As dealing with medicines is quite a critical job and can have consequences if not done right, it is important to find staff who know what they are doing and are well-trained and up to the job.

After you figure out some of the technical requirements, it is essential to figure out the business side of running a pharmacy. Planning, in the beginning, can save you from a lot of trouble later on.
Chalking Out Your Business Plan
A business plan helps you stay prepared for challenges, make better decisions, and formulate better business strategies. A pharmacy business takes a fair amount of legal procedures and competitive strategies, a pharmacy business plan can help you with that.
Reading some sample business plans will give you a good idea of what you're aiming for. Also, it will show you the different sections that different entrepreneurs include and the language they use to write about themselves and their business plans.
We have created this sample pharmacy business plan for you to get a good idea about how perfect a pharmacy business plan should look and what details you will need to include in your stunning business plan.
Pharmacy Business Plan Outline
This is the standard business plan outline which will cover all important sections that you should include in your business plan.
Executive Summary

Objectives
Mission
Keys to Success
Financial Summary

Company Summary

Business Ownership
Start-up Summary

Products & Services

Business Model Description

Market Analysis

Market Segmentation

Mail order customers
Walk-in customers

Target Market Analysis
Target Market Segment Strategy

Strategy and Implementation

Competitive Edge
Marketing Strategy
Sales Strategy
Milestones

Web Plan
Management
Financial Plan

Important Assumptions
Break-even Analysis
Projected Profit and Loss
Projected Cash Flow
Balance Sheet
Let's understand how you can write each section of the pharmacy business plan.
1. Executive Summary
The executive summary section forms the first page of your business plan. It summarises all that your business stands for.
The executive summary section consists of the following subsegments:
Objectives: This segment consists of the reason you started your business in the first place. What is your idea behind it and what problem do you plan on solving with it?
Mission: Your mission statement should reflect how your pharmacy business can help people, apart from providing them with medicines. It reflects how your idea can deal with a problem more optimally.
Financial Summary: This section would consist of the funding requirements of your business, and how the said funds would be put to use. It serves the main purpose of the executive summary, which is to get your business funded.
As a pharmacy business, your executive summary would consist of the type and size of your pharmacy business, your team, your qualifications and licenses, and a summary of your financial plan.
2. Products and Services
This section consists of a description of all the products and services your pharmacy offers.
For example, apart from your general products, this section can also consist of services your pharmacy offers like home delivery of medicines, subscription packages, online orders, etc.
3. Market Analysis
Market analysis helps you understand what you are getting yourself into. It also helps you make sense of all the research you have done and how you can put it to use for your business.
It consists of the following subsegments:
Market Segmentation: Through market segmentation, you separate your target audience from the rest of the market based on their age, gender, income, occupation, medical conditions, etc.
Market Positioning: In this segment, you can add an analysis of where you stand in the current market. And what would be the best marketing strategy for you as per your position?
Target Market Analysis: In this section, you'll write down an analysis of your target market, and their tastes and preferences.
As a pharmacy business, you can list down the type of pharmacy you own, your target customer base, the kind of services they like, the location they'll prefer, and how they buy their medical supplies.
4. Strategy And Implementation
After you carry out market analysis, the next step would be to create a marketing strategy based on the same. This section helps you promote your business to your target audience.
This section consists of the following subsegments:
Competitive Edge: Include your competitive advantage in this section. Include how your product is better than your competitor's and how you'll use that to your advantage.
Marketing Strategy: Your marketing strategy should speak to your target audience. Your campaign should show your customers how your business solves a pressing problem.
Sales Strategy: A sales strategy should be formulated after surveying what works best for your specific industry.
As a pharmacy business, you can center your marketing around safe products, better service, and availability. According to various surveys, KAM, clinical sales force, and service rep model are three of the most successful strategies for pharmacies.
5. Web Plan
With everything going online, a website strategy is of utmost importance. With online pharmacies like mail, my prescriptions, and Amazon pharmacy coming up, having an online presence is crucial to being seen by your consumers.
Moreover, an eCommerce website can also serve as a good alternative if you don't want to go through the hassle of owning a physical store.
Nonetheless, building your online presence can help you in getting noticed. It is also a good method of promoting your brand idea.
6. Financial Plan
This section would consist of everything about your company's finances. From your financial history to your projected profits, your financial plan would cover it all.
A good financial plan helps your business survive and thrive.
This segment consists of the following subsegments:
Financial Resources: This segment would consist of the investment you can put in your business, as well as other resources for meeting your funding requirements.
Funding Requirements: This would consist of the funding requirements to set up your pharmacy and keep it going.
Projected Cash Flow and Profits: This section would consist of your business's expected cash flow and profits in the long term.
Download a sample pharmacy business plan
Need help writing your business plan from scratch? Here you go; download our free pharmacy business plan pdf to start.
It's a modern business plan template specifically designed for your pharmacy business. Use the example business plan as a guide for writing your own.
The Quickest Way to turn a Business Idea into a Business Plan
Fill-in-the-blanks and automatic financials make it easy.
Get Started Now!

Pharmacy Business Plan Summary
In conclusion, though a pharmacy business might take a lot of work, you can make running your business a lot easier and smoother with a business plan.
A business plan helps you stay organized and updated as per market trends and changing environment of the industry.
After getting started with Upmetrics, you can copy this sample pharmacy business plan template into your business plan and modify the required information and download your pharmacy business plan pdf or doc file.
It's the fastest and easiest way to start writing your business plan.