Many people love pets, but not everyone has the time to look after them. With busy work schedules and hectic lives, many pet parents look for a safe space to leave their pets.
And if you like being around pets and can take care of them well, you might have thought of having your own pet boarding business.
If you are planning to start a new dog boarding business, the first thing you will need is a business plan. Use our sample dog boarding business plan created using Upmetrics – business plan software to start writing your business plan in no time.
Before you start writing your business plan for your new dog boarding business, spend as much time as you can reading through some examples of pet-related business plans.
Industry Overview
The market size, measured by revenue, of the Pet Grooming & Boarding industry, is $8.4bn in 2021 and is growing rapidly.
The growing preference for having pets increased awareness about their health and hygiene requirements has led to this growth.
The dog boarding industry has grown due to people having full working days and looking for proper places to look after their pets.
Say goodbye to boring templates
Build your business plan faster and easier with AI
Plans starting from $7/month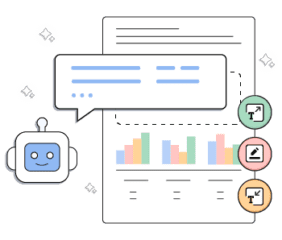 Things to Consider Before Writing a Dog Boarding Business Plan
Make a note of the services you'll offer

Dog boarding facilities offer a number of services like grooming and medical help. Many facilities also serve as play areas for pets. Hence, it is important to decide what services you'll offer beforehand.

The set of services you offer will determine how you stand apart from your competitors. It is a good practice to take suggestions from your target audience regarding the services they need, so you get to become a one-stop shop for them.

Find trained personnel and staff

Handling and grooming several pets at once can be a tough task if you don't have skilled trainers at hand. A skilled team will not only make your task easy but also help you gain your customer's trust as their pets will be in good hands.

Hence, make sure you hire skilled and efficient people.

Decide how you'll price your services

You can pick amongst different pricing strategies from competitive to monthly or annual pricing. You can also have combo offers that give other services apart from the primary boarding facility.

Having the right pricing strategy and figuring out the same early on is essential for any business. It helps you have profits as well as prices that your customers are willing to pay.

Find the right location for your boarding services

While picking the location you have to take care of several factors like accessibility, size, and visibility of your arena. Many people are super busy and wouldn't want to drop their pets at a faraway location on a daily basis, also having an extremely small place can make it less lucrative as pets usually like to play around.

Also, you can work on a theme and decor to make your facility look more attractive and to help your business stand out.
Chalking out Your Business Plan
Setting up a business, getting customers, and managing it might feel overwhelming if you don't know where to start.
And if that's stopping you from having your business, all you need is a dog boarding business plan. A business plan will guide you at every step of doing your business and help you have a profitable and successful dog boarding service.
Reading sample business plans will give you a good idea of what you're aiming for. It will also show you the different sections that different entrepreneurs include and the language they use to write about themselves and their business plans.
We have created this sample dog boarding business plan for you to get a good idea about how a perfect dog boarding business plan should look like and what details you will need to include in your stunning business plan.
Dog Boarding Business Plan Outline
This is the standard dog boarding business plan outline which will cover all important sections that you should include in your business plan.
Executive Summary

Mission Statement
Vision Statement
Customer Focus
Success Factors
Financial Summary

Company Summary

History
Business Structure
Startup Summary

Products and Services

Product and Service Description

Market Analysis

Market Trends
Target Market
Market Growth

SWOT Analysis
Strategy & Implementations

Sales Strategy
Advertising Strategy

Referrals
Internet
Publications

Pricing Strategy
Milestones

Financial Plan

Important Assumptions
Brake-even Analysis
Projected Profit and Loss

Profit Yearly
Gross Margin Yearly

Projected Cash Flow
Projected Balance Sheet
Business Ratios
After getting started with Upmetrics, you can copy this sample dog boarding business plan into your business plan and modify the required information and download the dog boarding business plan pdf or doc file. It's the fastest and easiest way to start writing your business plan.
The Quickest Way to turn a Business Idea into a Business Plan
Fill-in-the-blanks and automatic financials make it easy.
Get Started Now!

Download a sample dog boarding business plan
Need help writing your business plan from scratch? Here you go; download our free dog boarding business plan pdf to start.
It's a modern business plan template specifically designed for your dog boarding business. Use the example business plan as a guide for writing your own.