The world has come closer to globalization. And due to this, the demand for foreign goods has increased all over the world. From exotic fruits and vegetables to spices and clothes, or even machinery, you name it, and you'll find the commodity in the list of things that are being imported or exported.
And although import and export is one of the oldest businesses, it has grown at quite a fast rate in recent years due to technology, faster transport, and eCommerce platforms that make ordering stuff easier.
And as you are here, chances are that you are looking for tips to help you write your import-export business plan and insights into the industry. So let's get right into it.
If you are planning to start a new import-export business, the first thing you will need is a business plan. Use our sample Import Export Business Plan created using Upmetrics business plan software to start writing your business plan in no time.
Before you start writing your business plan for your new import-export business, spend as much time as you can reading through some examples of logistics and transportation-related business plans.
Industry Overview
In 2019, the US trade industry stood at a humongous value of 5.6 trillion dollars, with 2.5 trillion dollars in exports and 3.1 trillion dollars in imports. And with the increasing impact of globalization, this number isn't going down anytime soon.
The rise in exports and imports is due to the cultural exchange that is happening due to the internet and social media. Also, industrialization and urbanization in several countries are major contributing factors to the growth of exports.
Say goodbye to boring templates
Build your business plan faster and easier with AI
Plans starting from $7/month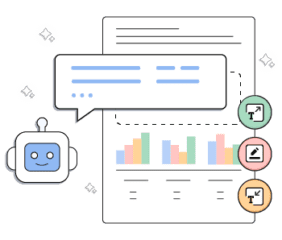 Things to Consider Before Writing an Import Export Business Plan
Do thorough market research

Market research is a necessity before getting started with an export-import business. Do your research on how to export import works, what are the necessary licenses, what are the most profitable items, what are the most viable products or services, what resources you'll need, and so on.

It'll help you understand what you are getting yourself into and prepare better for it. Hence, market research through books, newspapers, and professionals in the field should be your first step toward starting the business.

Pick your niche

As we all know, several commodities are exported and imported, hence you need to pick a niche before getting started. Pick a niche based on what's profitable, your expertise, and other relevant factors. Niching down helps you develop a certain level of knowledge in that area, which eventually gives you an edge over your competitors.

Know your target audience

Now as you have picked your niche, the next step is to know everything about the target audience of that product or service. Try to find out everything ranging from what kind of products they prefer, what attributes grab their attention, how they place orders, and how they reach out to people, and so on.

Get permits and licenses

Import-export businesses need a few permits and licenses to facilitate trade and to ensure that they don't get into any legal hassles. Make a list of all the documents you'll need and get them before you start your business.
Chalking out Your Business Plan
Reading sample business plans will give you a good idea of what you're aiming for, and also it will show you the different sections that different entrepreneurs include and the language they use to write about themselves and their business plans.
We have created this sample Import Export Business Plan for you to get a good idea about what a perfect import-export business plan should look like and what details you will need to include in your stunning business plan.
Import Export Business Plan Outline
This is the standard business plan outline which will cover all important sections that you should include in your business plan.
Executive Summary

Business Overview
Products And Services
The Market
Financial Considerations
Objectives
Mission
Keys to Success

Business Summary

Overview
Startup Summary
Funding Required
Company Ownership

Products and Services
Market Analysis

Service Business Analysis
Market Segmentation
Competition and Buying Patterns

Competition
Buying patterns and needs

Strategy and Implementation Summary

Sales Strategy

Sales Forecast
Sales Yearly

Marketing Strategy

Management Summary
Financial Plan

Important Assumptions
Brake-Even Analysis
Projected Profit and Loss

Profit Yearly
Gross Margin Yearly

Projected Cash Flow
Projected Balance Sheet
Business Ratios
After getting started with Upmetrics, you can copy this sample import-export business plan into your business plan and modify the required information and download your import-export business plan pdf or doc file. It's the fastest and easiest way to start writing your business plan.
The Quickest Way to turn a Business Idea into a Business Plan
Fill-in-the-blanks and automatic financials make it easy.
Get Started Now!

Download a sample import export business plan
Need help writing your business plan from scratch? Here you go; download our free import export business plan pdf to start.
It's a modern business plan template specifically designed for your import export business. Use the example business plan as a guide for writing your own.