T-shirts are the go-to casual outfit for the majority of people out there. Apart from that, with the growing impact of social media and celebrity culture, printed merchandise like t-shirts with quotes and logos are in vogue.
The market for custom-made t-shirts is growing steadily, too. And if you are creative and can print t-shirts that can help people stand out you might have thought of having your own t-shirt business.
If you are planning to start a new printed T-shirt Business, the first thing you will need is a business plan. Use our sample Print your t-shirt business plan created using Upmetrics business plan software to start writing your business plan in no time.
Before you start writing your business plan for your new t-shirt business, spend as much time as you can reading through some samples of Retail and Online Store Business Plans.
Industry Overview
The t-shirt industry stood at a market size of 3.64 billion dollars in 2020 and is expected to grow at a rapid rate.
The main reason for the growth in the t-shirt market is the use of t-shirts for branding by various businesses. It is also very popular with movie and web series enthusiasts who like to get t-shirts with their favorite dialogues and characters printed on them.
Apart from that, a few other trends in the t-shirt market show that the market is the biggest in the clothing industry.
Say goodbye to boring templates
Build your business plan faster and easier with AI
Plans starting from $7/month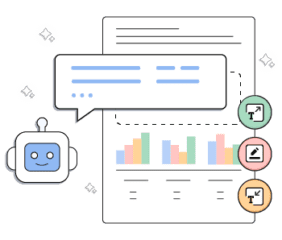 Things to Consider Before Writing a T-shirt Business Plan
Pick a Niche

T-shirts are used for multiple purposes today. From branding to social awareness campaigns, to reflect the individual style, t-shirts serve multiple purposes.

But it wouldn't do if you dabble in every area. It would only lead to more chaos and lesser expertise from your business. Hence, picking a niche before getting started is important.

Have a source of materials

People prefer quality to prices when it comes to buying specific merchandise. Also, forever t-shirts have had a connection with comfort. So, people want quality fabric t-shirts and can spot the quality decline almost instantly.

This makes it important for your business to have a source of good-quality fabric. It is also important to have a good backup source in case anything goes wrong.

Create unique designs

Designer and printed t-shirts are in demand due to their unique and creative designs. Hence, it is essential to create designs that stand out for your business to flourish.

Apart from that, you should also keep up with popular trends and quotes to keep up with your customer's demands.

Keep your target audience in mind

T-shirt's businesses are becoming more and more target-oriented and customer-focused these days. For your brand to work, it is important to know who you are catering to.

Are you catering to marvel fans, fashionistas influenced by celebrity culture, fans of pop bands, people behind social causes, or even to an audience belonging to a specific personality type? You might have come across several "anti-social ain't I so cool" t-shirts.

That's how segmented the t-shirt market is. And if you want your business to work, you need to keep your target market in mind.
Chalking Out Your Business Plan
Reading sample business plans will give you a good idea of what you're aiming for. It will also show you the different sections that different entrepreneurs include and the language they use to write about themselves and their business plans.
We have created this sample t-shirt Business Plan for you to get a good idea of what a perfect t-shirt business plan should look like and what details you need to include in your stunning business plan.
T-shirt Business Plan Outline
This is the standard t-shirt business plan outline which will cover all important sections that you should include in your business plan.
Executive Summary

Problem Definition & Validation
Solution
Objectives

Short-Term (1 -3 Years)
Long Term (3-5 years)

Mission Statement
Keys to Success
Financial Highlights

Business Overview

Company Ownership/Legal Entity
Location
Interior Operating Facilities & Equipment
Hours of Operation
Start-up Summary

Products and Services
Market Analysis

Market Segmentation
Businesses
Market Analysis
Business Target
Product Pricing
Competitive Advantage

SWOT analysis
Strategy & Implementation

Distribution Strategy
Marketing and Promotions Strategy
Positioning Statement
Pricing Strategy
Sales Strategy

Online Channels
Offline Channels

Operational Plan

Organization chart
Management Team
Personnel Plan

Hiring plan
Print Your Tee

Financial Analysis

Important Assumptions
Brake-even Analysis
Projected Profit and Loss
Profit Yearly
Projected Cash Flow
Projected Balance Sheet
Business Ratios
After getting started with Upmetrics, you can copy this sample t-shirt business plan into your business plan and modify the required information and download your t-shirt business plan pdf or doc file.
It's the fastest and easiest way to start writing your business plan.
The Quickest Way to turn a Business Idea into a Business Plan
Fill-in-the-blanks and automatic financials make it easy.
Get Started Now!

Download a sample T-shirt business plan
Need help writing your business plan from scratch? Here you go; download our free t-shirt business plan pdf to start.
It's a modern business plan template specifically designed for your t-shirt business. Use the example business plan as a guide for writing your own.