$492 billion.
That's the GDP of the state of Virginia in 2021. Impressive, right?
In 2021, CNBC ranked the state of Virginia, 1st in 'The Top State For Business. A strong workforce and impeccable education system helped the state bag this position. This shows how open and welcoming the state's business climate is.
If you are planning to start a business in Virginia, this article will help you with a step-by-step process to open a business there.
Let's dive straight into it.
Starting a business involves a lot of variables. Planning for all the variables from beginning to end can be quite overwhelming. To ease out the process of starting a business in Virginia, we've broken down the entire process into actionable steps.
Let's discuss them.
1. Choose a Business Idea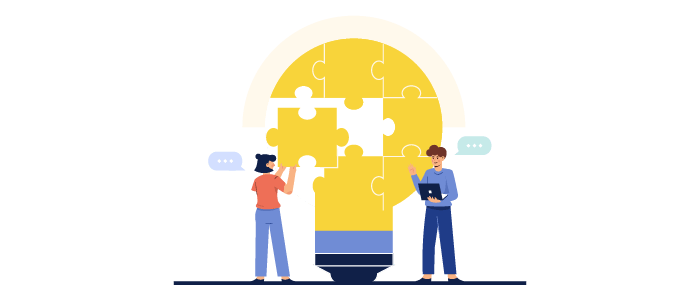 The inception of any business starts from an idea. Aspiring business owners need to zero down on a business idea before a business is established.
A lot of factors need to be taken into account before choosing a business idea. A business owner needs to objectively analyze their strength, weakness, and personal interests.
Also, factors such as the availability of funds and demand for a particular product/service in the state of Virginia should be accounted for.
There is popular wisdom that says that a business owner or entrepreneur should solve the problems of a target group they are already part of.
Why you may ask?
The simple answer is that the owner has been part of the target group. They understand the pain, problems, and desires well. They even understand the frustrations, and behavior which helps put them in a position of competitive advantage.
Also, a few pointers must be taken into account before an aspiring business owner or entrepreneur chooses their business idea.
The business niche should have a problem to solve
The business niche must be growing incrementally year on year
The target group members must have money to get their problems solved
The target members must be easy to reach out to.
Keeping in mind a clear business purpose while choosing a business idea helps ensure that starting a business in Virginia is a profitable venture.
2. Write A Business Plan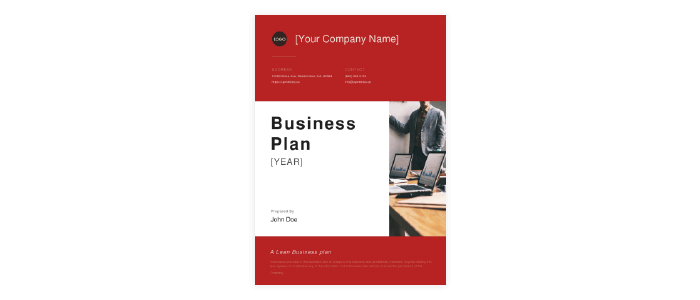 Once you have chosen a business idea, the next step is to write a foolproof business plan. Although the business plan might need future iterations and adjustments, it acts as the epicenter from which all business activities originate.
A business plan helps lay the foundation of a business and would act as the bedrock for your business.
According to a study by The Harvard Business Review, writing a business plan increases your chances of business success. It acts as a roadmap to achieve your business goals and objectives.
You can begin writing your business plan by finding an answer to the following sections:
Executive Summary

Overview of your business and USP (Unique Selling Proposition)

Business Description

What problems is your business solving and its advantages

Market Research

Who are your competitors, target audience, and their USP

Organizational Structure

Workforce structure, roles, and responsibilities

Product/Service

What is your offer?

Marketing Strategy

How do you plan to attract, engage and persuade your customer

Financial Forecasting

P&L statement, revenue, and expense projections
The above pointers need to be accounted for in writing a detailed business plan. Creating a business plan manually can be overwhelming. Understandably so. There are a lot of variables that need to be accounted for.
Fortunately, there is a smart way of handling this i.e. online business plan tools. And a great example is Upmetrics. The reason is simple.
Upmetrics helps you draft business plans simply and intuitively. More than 110k+ entrepreneurs across 195 countries trust Upmetrics and have drafted 40k+ business plans.
What's more? Upmetrics has 200+ ready-to-use business plan templates. This saves your time, reduces overwhelm, and helps you get specific recommendations, at every step of your journey.
Online business plan tools also help you iterate your plans and get real-time feedback.
3. Select A Business Structure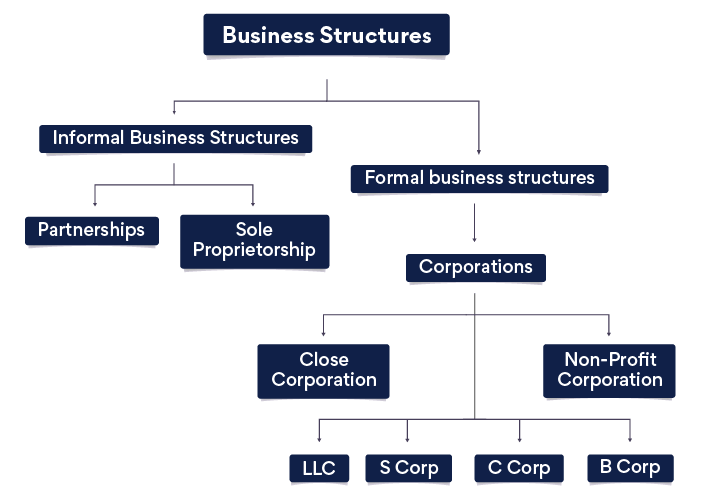 This is a crucial decision that entrepreneurs and business owners need to make before opening a business in Virginia. It is because the business structure would influence the daily operations of their business, the taxes a business owes and the risk business owners are exposed to.
Also, the business structure determines how much funding a business owner can raise.
The types of business structures are
Sole Proprietorship
Corporations: C Corp, S Corp, B Corp
Close Corporation
Non-Profit Corporation
Limited Liability Corporation (LLC)
Let's understand the various legal structures, through a comparison chart.
| | SOLE PROPRIETORSHIP | PARTNERSHIP | S CORP | C CORP | NON-PROFIT CORP | LLC |
| --- | --- | --- | --- | --- | --- | --- |
| OWNERSHIP | One person | Two or more owners | One or more owners. But less than 100 | One or more owners | One or more owners | One or more owners |
| LIABILITY | Unlimited personal liability | Unlimited personal liability unless structured as a limited partnership | Owners are not personally liable | Owners are not personally liable | Owners are not personally liable | Owners are not personally liable |
| TAXES | Owner responsible | Partners responsible | Taxed once. Owners are responsible | Taxed twice. Both corporations and shareholders are taxed | Tax-exempt, but corporate profits can't be distributed | Taxed once. The owner is responsible |
| LIFETIME | Terminated if the business ceases or the owner dies | Dissolves upon partner's death | Perpetual as a separate legal entity | Perpetual as a separate legal entity | Perpetual as a separate legal entity | Perpetual as a separate legal entity |
| DISSOLUTION | Easiest | Easy | Most complex | Most complex | Complex | Complex |
| RAISING CAPITAL | Contributed by owner | Partners contribute. More partners can be added to raise more | Sell stocks to raise capital | Sell stocks to raise capital | Donations | Sell stocks to raise capital |
| TYPICALLY BEST FOR | Owner of a small business with no employees and little risk | Owner of a small business with no employees and little risk | Company seeking significant outside investment | Company seeking investment and wanting to shield personal assets | Company looking for donations to benefit the public | A company wanting to shield personal assets |
Rules about various legal business structures vary from state to state in the United States of America. It is recommended that you consult an attorney before registering your business.
For legal structures in the state of Virginia, log on to the official website of the Virginia State Corporation Commission (SCC).
You can also learn more about various legal business structures here.
4. Name and Register Your Business Idea
Before you decide on your business name, it is best to visit the Official Virginia SCC website. Using "Business Entity Search" you can check if an already existing business is using the same name you plan to use. Once you have finalized your business name, you can then register your business on the website.
Also, obtain an EIN when registering a business. This helps in the smooth running of a business in Virginia and avoid future trademark issues.
Obtain Employer Identification Number (EIN)

EIN is a number assigned by the Internal Revenue Service (IRS). It helps them identify a business for tax purposes.

For more in-depth technical details, visit the official Virginia SCC website.

Another key factor you must take into account is the use of keywords in your business name. This is important because keywords help in Search Engine Optimization (SEO), and increase brand discoverability on search engines and social media platforms.

If someone is looking for a car wash service, they would search for a car wash service in Virginia on Google. So, it is suggested that you keep a name (such as "Danny's Car Wash") that has keywords as a part of the business name.

The business name also helps users understand what your business is all about.
5. Get Business Licenses and Permits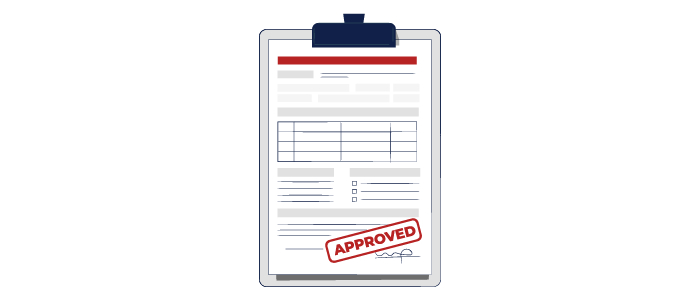 Before you open a business in Virginia, certain business licenses and permits need to be obtained to ensure legal compliance. Licenses and permits could be granted by
federal, state, and local governments.
Example – A meal delivery business would require health permits and food regulation permits.
To start a business in Virginia, you'll need to perform a business license search at the following resources:
Federal: US Small Business Administration (SBA) guide
Virginia State: Virginia Department of Professional and Occupational Regulation website
Local: You can contact your local county clerk and learn about various licenses.
We would suggest you hire professional help to run a business in Virginia. Although it has an upfront cost, it saves you time and aligns your growth in the right direction.
6. Finalize Your Business Location
Before you start running a business in Virginia as an offline-first business, you must calculate the costs associated with the space. You would have to calculate the rent, utilities, electricity, maintenance, etc. To ensure that it fits your financial budget, you could refer to your business plan.
Also, you must ensure and double-check local zonal regulations. Verify that your business location is allowed (zoned) for the business you operate. Review local ordinances and contact the local town's zoning or planning department.
If this seems overwhelming, and renting a business space does not fit your budget, try bootstrapping. You could run your business from your home. But before you do, please care to check homeowner association rules and review the home lease.
This helps you save funds for your business and bootstrap your way to success.
7. Sign Up for Business Insurance
Signing up for business insurance mitigates potential risks and helps you open a business in Virginia, risk-free. There is a host of common business insurance you can consider before starting a business in Virginia.
They are:
General Liability Insurance
Worker's Compensation Insurance
Professional Liability Insurance
It is often recommended that all small businesses should sign up for general liability insurance. Businesses that are involved in professional services, should sign up for professional liability insurance.
In the state of Virginia, businesses that hire two or more employees, have to compulsorily obtain worker's compensation insurance.
8. Open A Business Bank Account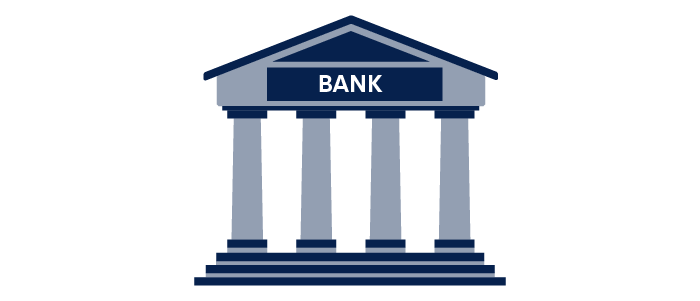 Now that we have understood and signed up for business insurance, we need to open a business bank account.
Opening a bank account is important. It helps you to separate your business assets from your assets. Opening a bank account is highly recommended even if you own a sole proprietorship business.
Additionally, it is also advised that you apply for a credit card. It helps separate your business expenses. It also helps you build up credit for your company. This ensures that your chances of securing a business investment or a loan in the future are a lot easier.
It is also to be noted that creating a separate bank account for your business helps in bookkeeping and tax filing.
Ensure that you keep your credit limit usage less than the allowed limit. Also, repay your bills in full and before the due date. This helps avoid interest charges and being declared as a defaulter by the bank. Your credit history could directly or indirectly affect your chances of securing a financial business investment in the future.
9. Secure Business Funding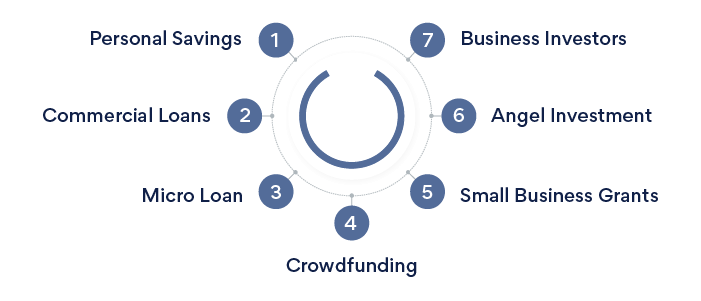 There is more than one way you can secure funds and finance your business.
Let's list them one by one.
Personal Savings

You could bootstrap and start a business in Virginia. You could contact friends and family in financing your business's success.
Small Business Commercial Loans

Commercial loans include bank loans, US Small Business Administration (SBA)
loans, business lines of credit, equipment loans, and term loans. You can keep collateral with the granting authorities and get a loan in place of it.
Small Business Micro Loan

Micro-loans are loans that are less than $50,000 in value, have shorter terms, and have comparatively low-interest rates.
Crowdfunding

If your business is unique and would benefit users, you try crowdfunding your business. It helps you validate and present your offer before you even start building one.
Small Business Grants

A host of grants are available for business owners. Grants are offered by the Federal, State, and Local governments. Commercial grants are also available. A business owner must simply qualify for the eligibility terms to be granted financial aid.
Angel Investment

A truly unique and value-adding business idea could attract funding from potential angel investors. They not only help you secure funds but can act as torchbearers for your brand. In fact, they could even help you market and find your next set of customers easily.
Business Investors

Business investors, on the other hand, invest in businesses that are revenue-generating and cash rich. Your businesses might be cash-rich but you still can require the next funding to scale your business operations. This is where a business investor comes in. They invest in your business in exchange for shares of your company.
Securing business funding is easy, simple, and straightforward. But, there is a catch. Your finances and financial statement need to be maintained intricately.
Potential investors require that they check your financial statement and projections. This is to make sure that the business is financially sound and would remain revenue-generating in the future.
But, maintaining and generating financial forecasts can be cumbersome. In fact, for a business owner with no financial or technical background, it can be quite intimidating.
Remember we told you about our online business plan tool – Upmetrics? It not only acts as a business planning tool but also helps in planning and managing your business cash flow. The business planning software boasts financial forecast calculators as well.
Clear and accurate financial summaries can be generated with just a few clicks.
Business owners can be stress-free and calculate – P&L income statements, annual balance sheets, payable accounts, cash flow projections, projected revenue, and operating expenses too.
Recently, one of our clients used the financial tools to secure a $100k business grant from the county of San Diego.
10. Draft a Marketing and Sales Strategy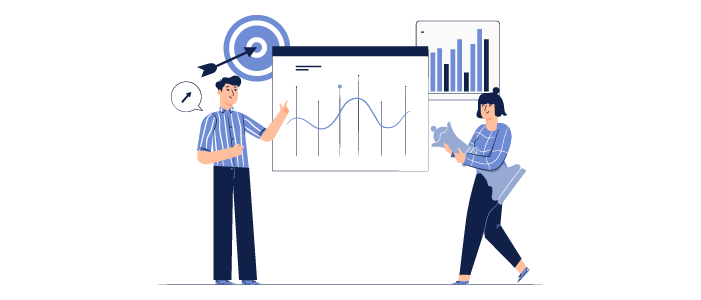 Now that we have done the backend preparation for our business, we should devise a plan to market and generate sales for our business. This is the most crucial business activity.
To save time and reduce effort and check market demand, we can begin to offer an MVP (Minimum Viable Product). It would help us attract early adopters for our product/service.
But before you begin to launch your MVP, you should list down key acquisition channels for your business.
It could be – Social media platforms(LinkedIn, Facebook), Google, Online Communities – ProductHunt, Reddit, Google My Business listing, etc.
These channels should be listed in our business plan, which means we would need to modify our business plan. Again.
And, that's why we propose using online business planning software such as Upmetrics to make this an easy and simple process.
You could be hyper-focused by listing down potential paying customers. They could be your friends, family, and acquaintances. It is easier to follow up with them if you list down their names and contact details.
You should create micro-content on social media platforms such as TikTok and Instagram to get great organic reach. This helps you get increased discoverability.
11. Build A Team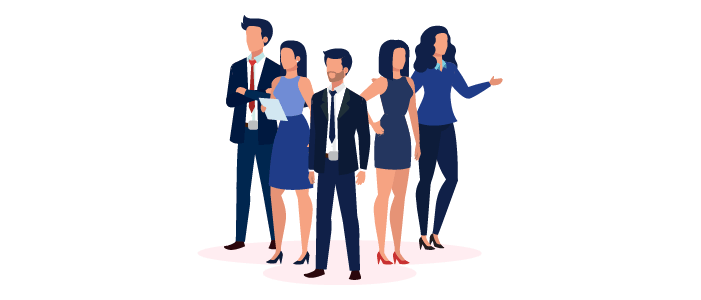 Doing business in Virginia can be less overwhelming if you have a dedicated team in place. If you have savings or have been awarded a grant, you can plan on hiring a team to run your business.
Ideally, as a business employer, you should hire people who have specialized knowledge for the job role you are hiring them for.
Build a team and define key performance indicators to quantifiably track their progress to ensure your business succeeds.
Now, defining KPIs is easy if you have a detailed business plan laid out. This is possible if you would have put in the manual work or signed up for an online business plan tool. We recommend Upmetrics. It even comes with a 14-day free trial.
12. Refer to Official Business Resources
If you have diligently read this blog article, you would have realized all the moving parts to starting a business in Virginia. But with time, the government releases updated information concerning business rules and regulations. So, before you open a business in Virginia, please refer to the official source before taking any decision.
Also, consider hiring professional help – attorneys, and accountants to foolproof your business plan.
Virginia State Corporation Commission (SCC)

To register and open a business in Virginia, refer to this official website. You can even search for existing registered businesses. Link:

Virginia Department of Taxation

You can know more about state taxes and learn more about your business tax responsibilities here. Link:

Virginia Department of Professional and Occupational Regulation

This state department is responsible for renewing and issuing new business licenses and permits.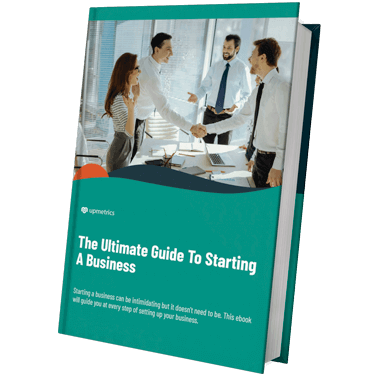 Conclusion
Starting a business in Virginia becomes easy once you start following the above-mentioned steps. You can increase your chances of success by planning your business well.
A Business plan lies at the epicenter of starting a business. It helps set a long-term strategy and vision for the entire organization.
It also acts as a north star and guides the actions of the entire team. And above all, helps secure the much-required funds and grants to turn your vision into a reality.
We recommend you use an online business planning tool such as Upmetrics to scale your business successfully in Virginia and beyond.