If you like to brew different flavors of drinks or have a microbrewery, you might have thought of starting a proper brewery business.
And the good news is that the brewery industry is now bigger than ever and continues to grow at a rapid pace.
If you are planning to start a new Brewery business, the first thing you will need is a business plan. Use our sample brewery business plan created using upmetrics business plan software to start writing your business plan in no time.
Before you start writing your business plan for your new brewery business, spend as much time as you can reading through some examples of Farm & Food Production-related Business Plans.
Industry Overview
The global beer market stood at a value of 623.2 billion dollars in 2020 and is expected to grow at a rapid rate thereafter too.
The main reason behind the rise in cultural changes and the growing acceptance of alcohol across the globe.
Moreover, the brewery business is growing due to differences in preferences between alcohol-free to low alcohol beers and the ones with different flavors.
Today's consumers aim towards maintaining a better lifestyle along with socializing. Hence, demand for low-alcohol beers is on the rise and a brewery can serve that and more.
Say goodbye to boring templates
Build your business plan faster and easier with AI
Plans starting from $7/month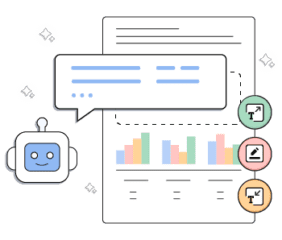 Things to Consider Before Writing a Brewery Business Plan
Now you might want to get started as soon as possible. But before you start working on your business plan keep the following things in mind:
Decide on a menu and acquire resources

Though a lot depends on individual demands, having a certain set of items and proportions that work is important for a brewery business.

Moreover, it is also important to know what works best for the majority of your customers so you can have a handy set of ingredients.

Above all, you need to maintain a combination of quality and cost-effectiveness while acquiring ingredients for your brewery.

Stay up to date with your consumer's preferences

The main purpose of a brewery is to provide a quality customer experience. What sets a brewery apart from a usual bar is the experience that comes with selecting your ideal flavors and proportions.

Hence, knowing what your customers want, things that influence their tastes, and what motivates them to change is essential for your business to succeed.

Know your competitors

Knowing what your competitors are doing is essential to do better than them. The brewery business is huge but it is also very competitive at the same time.

Hence, it is essential to stay a step ahead of your competitors for your business to thrive.
Write Your Business Plan
Reading sample business plans will give you a good idea of what you're aiming for. It will also show you the different sections that entrepreneurs include and the language they use to write about themselves and their business plans.
We have created this brewery business plan template for you to get a good idea about how perfect a brewery business plan should look and what details you will need to include in your stunning business plan.
Then again it's no surprise because the demand for unique and different things is growing irrespective of the business. And a brewery can offer just that for beers.
Brewery Business Plan Outline
This is the standard brewery business plan outline which will cover all important sections that you should include in your business plan.
Executive Summary

Mission Statement
Vision Statement
Products and Services
Customer Focus
Management Team
Keys to Success
Financial Summary

Company Summary

History
Products and Services
Startup Summary

Market Analysis

Industry Analysis
Market Trends
Market Needs
Target Market

SWOT Analysis
Strategy & Implementations

Marketing Strategy
Advertising Strategy

Sampling
Ongoing Customer Communications
Pre-Opening Events
Online Marketing

Pricing Strategy

Operations Plan

Functional Roles

Operation Functions
Administrative Functions

Milestones

Financial Plan

Important Assumptions
Brake-even Analysis
Projected Profit and Loss

Profit Yearly
Gross Margin Yearly

Projected Cash Flow
Projected Balance Sheet
Business Ratios
After getting started with Upmetrics, you can copy this sample brewery business plan template into your business plan and modify the required information and download your brewery business plan pdf or doc file.
It's the fastest and easiest way to start writing your business plan.
The Quickest Way to turn a Business Idea into a Business Plan
Fill-in-the-blanks and automatic financials make it easy.
Get Started Now!

Download a sample brewery business plan
Need help writing your business plan from scratch? Here you go; download our free brewery business plan pdf to start.
It's a modern business plan template specifically designed for your brewery business. Use the example business plan as a guide for writing your own.