Alongside everything, a spick and span car is crucial to looking immaculate. After all, who would spare a glance at a dirty car even if it belongs to an expensive brand?
And if you love cars and cleaning and restoration is your forte then a car wash business can be an extremely profitable one for you.
Moreover, minor restoration services like fixing dents and scratches, and doing paint jobs can make your services well-rounded and a one-stop shop for your customers.
Industry Overview
According to sources, the global car wash market stood at a market value of 27.8 billion US dollars in 2020 and is expected to grow at an increased pace moving forward as well.
As the demand for convenience and purchasing power of the consumer has increased, activities like washing cars which people did themselves in the past are being outsourced increasingly.
People today are willing to pay a good price for convenience and quality services. Hence, providing quality services is essential if you want to attract and retain customers.
Say goodbye to boring templates
Build your business plan faster and easier with AI
Plans starting from $7/month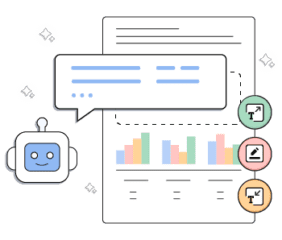 Things to Consider Before Writing a Business Plan For Your Car Wash Business
Having a good team is important

This might not hold well for every business, but forms a mandatory aspect for a car wash business. Having employees who know what they are doing and are highly skilled at their job is crucial to the success of your car wash business.

Hence, it is important to get skilled people on board.

Use technology to your advantage

Car wash services are changing and so is the way of doing it. Having the right technology that is cost-effective as well as helpful in providing quality services is crucial to the success of your car wash business.

Moreover, having the right technology also helps you stay updated and ready to meet the changing and rising demands of your customer base.

Identify your marketing channels

Every business should market through channels where its target audience is most likely to be. This helps you make marketing efforts that are effective and yield results.

As a car wash business, it is important to have both online and offline marketing strategies. Because a huge number of people look for services online these days. Apart from that, a majority of your customer base would be people living in your locality, which makes it important to have a good offline marketing strategy.

Pick a good location

A location that is both easily visible and convenient for your customers is essential for a car wash business to work. A good location is easily accessible, has a lesser number of competitors surrounding it, is convenient to park into, etc. Although it might be difficult to find an ideal location, try to find one that covers the maximum number of attributes.
Why do you need a business plan?
A business plan can help you with the following:
It can keep you updated with the latest trends and technologies in the market.
It helps you know your customers better.
It helps you manage your finances better.
It helps you organize your daily business activities better.
It helps you manage your team properly.
All in all, a car wash business plan comes in handy for organizing and managing your business better. It makes running your business a hassle-free process, which in turn helps you provide quality services and have a profitable business.
Write Your Business Plan
If you are planning to start a new car wash service business, the first thing you will need is a business plan. Use our sample car wash business plan created using Upmetrics – Business Plan Software to start writing your business plan in no time.
Before you start writing your business plan for your new car wash business, spend as much time as you can reading through some samples of cleaning, maintenance & repairing related business plans.
Reading sample business plans will give you a good idea of what you're aiming for. It will also show you the different sections that different entrepreneurs include and the language they use to write about themselves and their business plans.
We have created this sample Car Wash Business Plan template for you to get a good idea of what a perfect car wash business plan should look like and what details you need to include in your stunning business plan.
Car Wash Business Plan Outline
This is the standard car wash business plan outline which will cover all important sections that you should include in your business plan.
Executive Summary

Venture Description
Management and Organization Plan
Objectives
Marketing Plan
Keys to Success
Financial Plan

Business Summary

Legal Form of Business
Management Team
Board of directors
Advisory Council

Anne Klinesmet
Ted Holster
Gerald Lance

Hiring Plan
Compensation and Ownership
Employee Reward and Incentive Plan

Products & Services

Purpose of Our Services
Features and Benefits
Our Services
Related Products/Services and Spin-Offs

Market Analysis

Industry Profile

Current size
Growth potential

Industry Trends
Other Characteristics
Distribution Channels
Target Market Profile
Customer Profile
Future Markets

Competitive Analysis

Direct Competition
Indirect Competition
Future Competition
Competitive Analysis

Marketing & Sales Plan

Marketing Strategy
Advertising and Promotion
Publicity
Telemarketing/Direct mail
Internet
Trade Shows
Pricing Strategy

Financial Plan

Break-even Analysis
Income Statement Projections
Balance Sheet Projections
Cash Flow Statement
After getting started with Upmetrics, you can copy this sample car wash business plan into your business plan and modify the required information and download your car wash business plan pdf or doc file. It's the fastest and easiest way to start writing your business plan.
The Quickest Way to turn a Business Idea into a Business Plan
Fill-in-the-blanks and automatic financials make it easy.
Get Started Now!

Download a sample car wash business plan
Need help writing your business plan from scratch? Here you go; download our free car wash business plan pdf to start.
It's a modern business plan template specifically designed for your car wash business. Use the example business plan as a guide for writing your own.