In today's world, everything needs to be spick and span, and perfect. Be it a house or a car.
Clean cars can easily help people make a good impression. Hence, a car wash business can turn into an extremely profitable one if you do it right.
You need to update your business as per the latest technology and services offered in the market. Also, you need to manage your business activities and finances properly.
A business plan can help you do all of the above and more. Read on to find out how.
Why do you need a car wash business plan?
A business plan can help you with the following:
It can keep you updated with the latest trends and technologies in the market.
It helps you know your customers better.
It helps you manage your finances better.
It helps you organize your daily business activities better.
It helps you manage your team properly.
All in all a car wash business plan comes in handy for organizing and managing your business better. It makes running your business a hassle-free process.
Which in turn helps you provide quality services and have a profitable business.
Preview our S & G - Car wash business plan example, Let's start writing your own business plan.
It's easy and fun with Upmetrics.
Car Wash Business Plan Outline
This is the standard car wash business plan outline which will cover all important sections that you should include in your business plan.
Executive Summary

Venture Description
Management and Organization Plan
Objectives
Marketing Plan
Keys to Success
Financial Plan

Business Summary

Legal Form of Business
Management Team
Board of directors
Advisory council

Anne Klinesmet
Ted Holster
Gerald Lance

Hiring Plan
Compensation and Ownership
Employee Reward and Incentive Plan

Products & Services

Purpose of Our Services
Features and Benefits
Our Services
Related Products/Services and Spin-Offs

Market Analysis

Industry Profile

Current size
Growth potential

Industry Trends
Other Characteristics
Distribution Channels
Target Market Profile
Customer Profile
Future Markets

Competitive Analysis

Direct Competition
Indirect Competition
Future Competition
Competitive Analysis

Marketing & Sales Plan

Marketing Strategy
Advertising and Promotion
Publicity
Telemarketing/Direct mail
Internet
Trade Shows
Pricing Strategy

Financial Plan

Break-even Analysis
Income Statement Projections
Balance Sheet Projections
Cash Flow Statement
Use this sample plan as your guideline and start editing it right away.
It's easy and fun with Upmetrics.
After getting started with upmetrics, you can copy this car wash business plan example into your business plan and modify the required information and download your car wash business plan pdf and doc file. It's the fastest and easiest way to start writing your business plan.
How to write a business plan?
A car wash business plan should be written in the following steps:
Know your target audience
If you know your target audience you can select everything from the location to the equipment as per the tastes and preferences of your target audience.
Do a thorough market research
Market research would help you understand your competitors, the latest market technologies, and how the industry works. This gives you a proper idea of what you are getting yourself into.
Draw up detailed strategies based on your research
Based on your market research, draw up detailed strategies for what services you'll offer, the number of employees you'll need, how you'll manage your finances, etc.
Apart from that, you can easily write your business plan with the help of a predesigned template on the internet or through an online business plan software, which will help you write a customizable plan, at any place and at any time.
What to include in a car wash business plan?
You can write a well-rounded business plan with the help of the following sections:
1. Executive Summary
The executive summary section is crucial, especially if you plan on getting funded.
It provides an overview of your business ideas and funding needs.
It helps you explain your business ideas to an outsider in a brief and concise manner.
2. Business Summary
This section would consist of everything about your business ranging from its legal structure to the size of your team.
In this section, you can include your past achievements as a business, the roles, and responsibilities of different members of your team, etc.
It is important, to sum up, all that your business stands for through this section.
3. Products and Services
The product and service section would consist of all the services your business offers and a description of all the services.
For example, like a car wash business, you'll include all the services you offer ranging from exterior and interior washing to detailing.
You can also include a pricing strategy for your different services.
4. Market Analysis
This section consists of analyses that you could draw out of your market research.
Market Analysis consists of everything from information about your target market, market trends, and your competitors.
For example, like a car wash business, you can draw out an analysis about what services you'll need to provide and how you will draw your target customer base's attention.
5. Competitive Analysis
Carrying out a thorough competitive analysis can help you in staying ahead of your competition.
It will help you understand your competitive advantage better and also in keeping a track of your weak points.
6. Marketing Strategy
A good marketing strategy can help any business grow leaps and bounds.
While writing a marketing strategy for your car wash business keep the following things in mind:
Focus your marketing efforts on your target audience. Do not waste your time and money by doing mass marketing.
Give your target audience a clear and precise description of the services you offer.
Highlight how you stand apart from your competitors.
Including the above points would help you create a marketing campaign that resonates with your target audience and convinces them to avail of your services.
7. Financial Plan
Planning your finances is a crucial aspect of your business. Well-managed finances help your business stay afloat during difficult times.
As a car wash business, list out your funding requirements and formulate a good pricing strategy.
Also, include your long-term cash flow and profit projections.
Car wash business plan summary
In conclusion, a car wash business plan can help you have a proper business model, a good financial and marketing strategy as well as a properly managed team.
Apart from that, it also helps you offer services in a way that's convenient and suitable for your customers. And this makes them return to you more often. Which again is important for a car wash business.
So, before you start your business, go ahead and start planning.
Customize your Business Plan
All businesses are different. So, don't hesitate to customize your business plan according to your requirements. Even though our sample business plans aim to help you create the perfect presentation for your clients and investors, it is finally up to you to decide how you're going to present your ideas in the best light.
Get started with upmetrics and use this sample business plan to write your plan in half of the time.
Use This Sample Now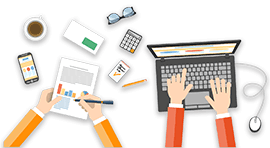 Business Plan Software
How you would you like to rate this template?
Thank you! We have received your rating.
Our upmetrics business plan software can help you to customize your business plan and provides you a step-by-step guide to write your business plan. You can save your plan online and update it any time, or download it as a PDF or DOC file. You can share business plan online with investors or any other important person with upmetrics easily.
DISCLAIMER: The business plans, templates, and articles contained on upmetrics.co are not to be considered as legal advice. All content is for informational purposes, and upmetrics makes no claim as to accuracy, legality or suitability. The site owner shall not be held liable for any errors, omissions or for damages of any kind.