Vending machines are becoming popular for all sorts of things. An ice vending machine out of all is the easiest to maintain and has the least threat of theft because it carries packaged ice.
Ice from these machines also comes out packaged and has proper space for storage, making it easy to keep and dispose of when people buy them.
According to sources, ice vending machines can also help you earn a profit of more than 3000 dollars a month. All you need is an ice vending machine business plan and a few additional tips to help you get started.
Industry Overview
The ice maker industry stood at a market value of 1.5 billion dollars in 2020 and is expected to grow at a rapid rate moving forward as well.
The major reason for the rapid rise in the consumption of ice is due to the fast-growing fast-food and beverages industry. It is also used a lot for the storage of commercial goods by industries and small businesses. And due to these reasons, the ice industry is expected to expand too.
Ice also keeps a lot of goods that are meant to be transported fresh, hence increasing demand for imported goods is also a reason behind the increased usage of ice.
Say goodbye to boring templates
Build your business plan faster and easier with AI
Plans starting from $7/month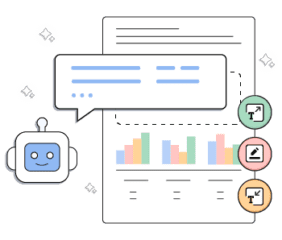 Things to know before you start working on your ice vending machine business plan
Pick a good location

A good location that is accessible and on the way for your target consumer base is essential for your business to thrive. It helps you become more visible to your customers. And as ice is something that can't be carried for long, the vending machine needs to be close to the location where the ice is going to be used or stored.

Choose the right vending machine and equipment

Having the right vending machine is also essential for your business to take off. Make sure that you invest in a machine that has the proper facility to store the ice and also to package it before disposing of it. Invest in good equipment at the beginning itself, so it doesn't trouble you later on.

Know your target audience

Your business should revolve around your target audience. Everything from the location of your vending machine, its size, the purpose the ice would serve, and so on, should be focused on making things a little easier for your target audience. Hence, to do all of these things for them, you must know them.

Know your funding options

Before you set up your business, you should always look into all the costs that would go into making it happen. Looking at the setup cost beforehand gives you an idea of how much you can manage on your own and how much you'll need as funds. As you figure it out, you can look into your funding options and which works best for you next.
Chalking out your business plan
If you are planning to start a new production company business, the first thing you will need is an Ice Vending Machine business plan. Use our sample business plan created using Upmetrics business plan software to start writing your business plan in no time.
Before you start writing your business plan for your new ice vending machine business, spend as much time as you can reading through some samples of the Retail & E-commerce business plans.
Reading sample business plans will give you a good idea of what you're aiming for. It will also show you the different sections that different entrepreneurs include and the language they use to write about themselves and their business plans.
We have created this sample Ice Vending Machine Business Plan template for you to get a good idea about what a perfect ice vending machine business plan should look like and what details you will need to include in your stunning business plan.
Ice Vending Machine Business Plan Outline
This is the standard business plan outline which will cover all important sections that you should include in your business plan.
Executive summary

Problem Definition & Validation

Problem Analysis
Solution
Solution Features

Objectives

Short-Term (1 -3 Years)
Long Term (3-5 years)

Mission statement
Keys to success
Financial Highlights

Vendomatic – 5-Year Highlights

Business Overview

Company Ownership/Legal Entity
Location
Interior Operating Facilities
Hours of Operation
Startup summary

Products & Services

Ice Vending Machine
Range of Dispensable Meals

Vendomatic will dispense the following ready-to-eat meals

Quality

Market Analysis

Market segmentation

Application Insights
Payment Mode Insights
Regional Insights

Market Trends
Target market

Customer persona
Competitive Advantage

SWOT analysis
Strategy & Implementation

Marketing and Promotion Programs
Positioning Statement
Sales Strategy

Online Marketing Channels
Offline Marketing Channels

Pricing strategy

Operational Plan

Business Owners
Organization chart

Management Team
Personnel Plan
Milestones

Financial plan

Important Assumptions
Break-even analysis
Projected Profit and Loss

Profit Yearly
Gross Margin Yearly

Projected Cash Flow
Projected Balance Sheet
Business Ratios
After getting started with Upmetrics, you can copy this Ice Vending Machine Business plan template into your business plan and modify the required information and Download your Ice Vending Machine Business Plan pdf or doc file.
It's the fastest and easiest way to start writing your business plan.
The Quickest Way to turn a Business Idea into a Business Plan
Fill-in-the-blanks and automatic financials make it easy.
Get Started Now!

Download a sample ice vending machine business plan
Need help writing your business plan from scratch? Here you go; download our free ice vending machine business plan pdf to start.
It's a modern business plan template specifically designed for your ice vending machine business. Use the example business plan as a guide for writing your own.