Small company owners have a plethora of opportunities to pursue; all they want is profitable small business ideas to get things going.
Before putting your efforts, resources, and time into your small business idea, you need to identify your interest or passion and then get into it.
Are you still confused and don't know where to start and which is the right small business idea for you? Don't worry, we have got you covered!
To ease things down a bit for you, we've put up a list of the 20 best small business ideas. All the ideas are quite in trend right now. Best of all, all the ideas will also not require much of your investment.
All you need is a bit of research and a lot of dedication to pull things off! So, without any further ado, let's get started!
Top Profitable Small Business Ideas You Should Check Out!
1. E-commerce shop/marketplace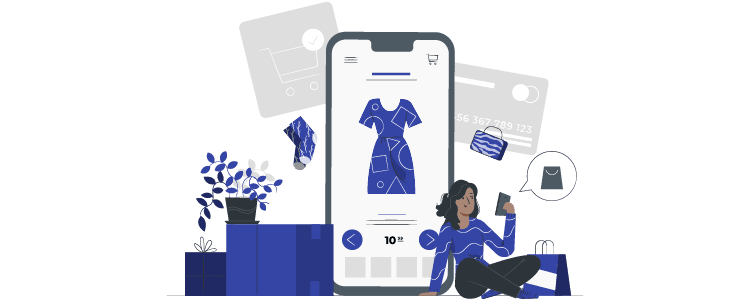 It's no surprise that eCommerce is on the upswing when the world is self-isolating at home and consciously avoids visiting stores and shopping malls.
So, creating an outstanding eCommerce store is the first and most profitable small business concept.
An eCommerce site can make it financially practical for you to follow your passion, whether it's selling all those paintings you've been doing or gorgeous scented candles.
2 Personal training
Personal training has long been a popular small profitable business idea, and the outbreak hasn't changed that.
Working for a large corporate gym or renting a large location to turn your passion for fitness into a business isn't necessary.
You can work as a personal trainer by providing one-on-one sessions in your client's homes, through online seminars, or even in public parks. To begin with, you must learn how to sell personal training online.
Going online with your service offerings will make exercise more accessible to your customers and could be the key to helping you grow your business.
3. Career Coaching
A career counselor is yet another profitable small business idea if you have to manage others' careers and professions.
Many people require job or professional assistance from time to time — and finding the proper mentor may be extremely beneficial.
People are understandably unwilling to leave their comfort zones and embark on a new adventure, which is something a career advisor can assist with. This will make their career & yours as well.
4. Business consulting
If you've worked in the business sector for a long time and are well-versed in business knowledge, an independent business consultant may be the right career for you!
You can get compensated to talk at industry events, serve on a panel of advisers for a company, or offer your experience to define the plan of an existing company.
Working as a freelance business consultant is a terrific way to earn a substantial income whilst functioning on your terms.
5. Food truck
People who enjoy cooking or experimenting with cooking often fantasize about opening their own restaurant. However, not everyone can finance such a substantial investment.
Don't be discouraged, though. If you're short on cash, starting a food truck business could be one of the best low-cost business ideas.
All you need to do is put down a deposit on a food truck and start cooking wonderful food to skyrocket your business.
6. Dropshipping
Dropshipping is an extremely popular and lucrative small business concept. In dropshipping, you sell products but do not manufacture, store, or ship them.
The following are the stages of starting a dropshipping business:
Find any eCommerce vendor and partner up with them.
Building an eCommerce website or even a Facebook or Instagram profile would work.
Begin displaying your items from these suppliers on what you wish to sell.
Make use of a variety of marketing platforms to promote your website.
Acquire orders.
Purchase from the supplier and request them to deliver the product to the customer's location.
The difference between the supplier's pricing and your sale price is your profit.
7. Baby Sitting
Babysitting is another excellent small business concept through which you may make a lot of money. Because of the surge in the number of working couples, this idea is in trend right now.
All you really need are a few toys, beds, and mattresses to get started. Also, add some disposable diapers, antibacterial creams, and a first-aid kit to avoid any problems after hand.
However, be sure to follow your city's and state's registration, licensing, insurance, and inspection regulations.
8. Pet care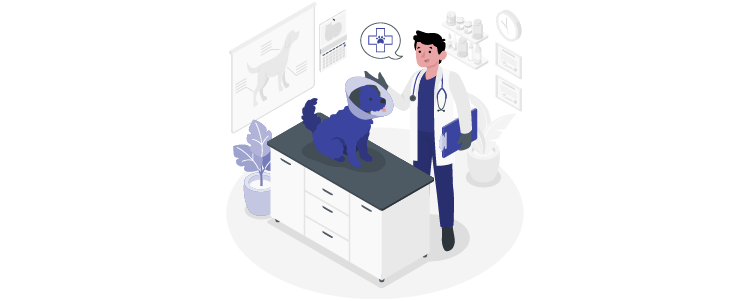 Did you know that 68 percent of families in the United States have at least one pet?
People spend a lot of money on their pet grooming, dog daycare, and, other things. Animal lovers undoubtedly can't think of any better business idea than spending the entire day with the animals.
You could be a dog walker, a cat sitter, a chicken caretaker, a horse feeder, and so forth to start & scale this small business idea.
9. Accounting & bookkeeping services
Business owners may not have the time or resources to establish and maintain their accounting systems.
So, if you have the expertise to start your own accounting and bookkeeping firm, it is one of the finest and most profitable small business ideas for you.
You'll handle bills and payroll, produce expense reports, and create balance sheets and other accounting records as a bookkeeper.
10. Cleaning services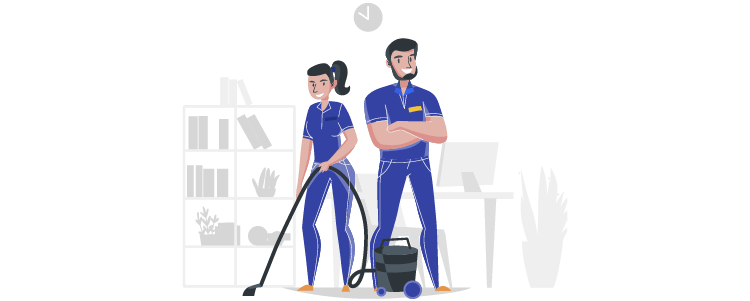 The increased care about health in the home and hygiene in newly reopened offices is in high demand and will attract a large number of customers.
To increase your earnings, you can couple it with a variety of services such as disinfection, dusting, waxing, vacuuming, and so on.
You could start a cleaning service on a budget if you have a strong work ethic and are prepared to get your hands dirty. Alternatively, if you want to grow your business, recruit a few workers or contractors.
11. Teaching
Another successful small business idea to start is tutoring kids in your region or even from anywhere in the world (via online classes). It is a low-cost business idea as you only need knowledge and enthusiasm to get started!
You can inform your neighbors, relatives, and friends and even market it online before beginning the tuition. Start tutoring in any one subject with which you are skilled enough, or you can even cover all the subjects.
12. Landscaping services
As per the 2020 report on US landscaping services, this industry is constantly growing. Grooming, tree trimming, tree removal, and seasonal decorations have become necessities now.
A landscaping business might be profitable if you have the know-how of this work and acquire the right equipment to do it.
Tree trimming and removal companies work with a variety of clientele, including homeowners, commercial clients, and government agencies. You'll mow lawns, plant flowers, and even create sophisticated landscape designs for houses and businesses.
13. Vacation rentals
Airbnb and VRBO have made it much easier than ever to make money from your idle vacation home—or even your spare bedroom.
Furthermore, being an Airbnb host is not difficult, and the need for these rentals has only grown exponentially in recent years. As a result, if you live in a popular tourist site, you may easily make money by renting out a room in your home for visitors.
After you've started making money, you can grow by acquiring more properties and renting them out.
14. Customized printing
Print-on-demand is one of the simplest ways to earn money online. It is like drop shipping in which the supplier prints your designs on the products you select before delivering them to your consumers.
Customers nowadays adore personalized products. You can easily sell a wide range of things, including apparel, accessories, homeware, jewelry, and more.
15. Paid reviews
Startups, businesses, and individuals are frequently on the lookout for people who can write product or service reviews in order to convince customers to buy.
If you enjoy writing and are seeking small profitable business ideas, this could be a good & profitable idea. You can start by creating an account on a freelancing website or directly contacting companies.
You can also publish an article on their products or services if you have your own website.
16. Makeup Artist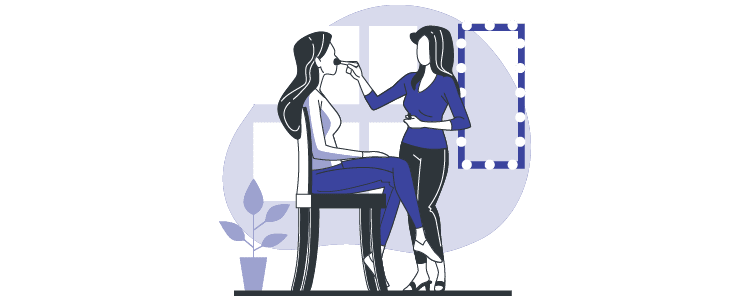 A make-up artist is yet another simple and among the best profitable small business ideas.
This business offers considerable freedom and has the potential to add to your bank balance. This might be the right career for you if you know how to work wonders with creams, lipsticks, and shadows.
Before opening a physical salon, start by working as a trained professional for an on-demand beauty application or as a door-to-door freelancer make-up artist.
17. Movers
Whether you have to shift your home or office, it entails a wide range of tasks and is quite difficult for homeowners or company owners. To avoid this hassle & reduce the time required, individuals are hiring movers and getting things done! It is a successful small business idea that you can explore.
So, does this sound like you? If yes, then start a small moving company and get into action.
18. Thrifting
Thrifting and upselling items have become the new normal, and consumers seem to be really in thrift items. So, why not turn it into a profitable small business idea?
If you have a knack for recognizing jewels in the trash, go to your local store, select some clothes or other accessories, set up an eBay or Instagram account, and start selling.
You can even ask people to sell their goods in your store and you can earn a commission out of it.
19. Tax consulting
Corporate taxes could be one of the most difficult aspects of running a company and business owners don't want to get into this! So, if you have expertise with all tax-related things, you can start with this most profitable small business idea.
Furthermore, many firms will require tax advice all year, which means your skills will be in high demand during tax season and even beyond.
20. Handyman services
Handyman work is also a wonderful way to get started because homeowners and business owners frequently want their services.
As a handyman, you have two options: handle a wide range of repairs or specialize in certain areas, such as plumbing, electrical, locksmithing, home security installation, or HVAC maintenance. It all relies on your set of skills, employment experience, and specific licensing.
Find the Best & Profitable Small Business Ideas!
So, here is a wrap for the 20 most profitable small business ideas. And we hope this guide has provided you with useful information, tips, and ideas for starting a small business.
Also, if you are starting a business, make absolutely sure you tackle a particular problem for a particular audience. Among all the hassle & getting things in place, don't forget to have fun while doing business.
If you are looking for some amazing attractive business plan examples, have a look at some free ones available.